A major power crisis has arisen in front of us today as a result of a coal shortage. This has the potential to push the entire world, including India, into darkness. Coal is crucial for India's energy supply as 70% of India's electricity generation depends on Coal and the shortages are not temporary.
Every country is looking for a way to deal with the current power crisis. However, this is not a problem that can be solved overnight, especially for developing countries such as India.  We need to find another independent source to power our home, business, school or industry. So, it's worth taking 10 minutes to read this article about how we can fight this power crisis and become power independent.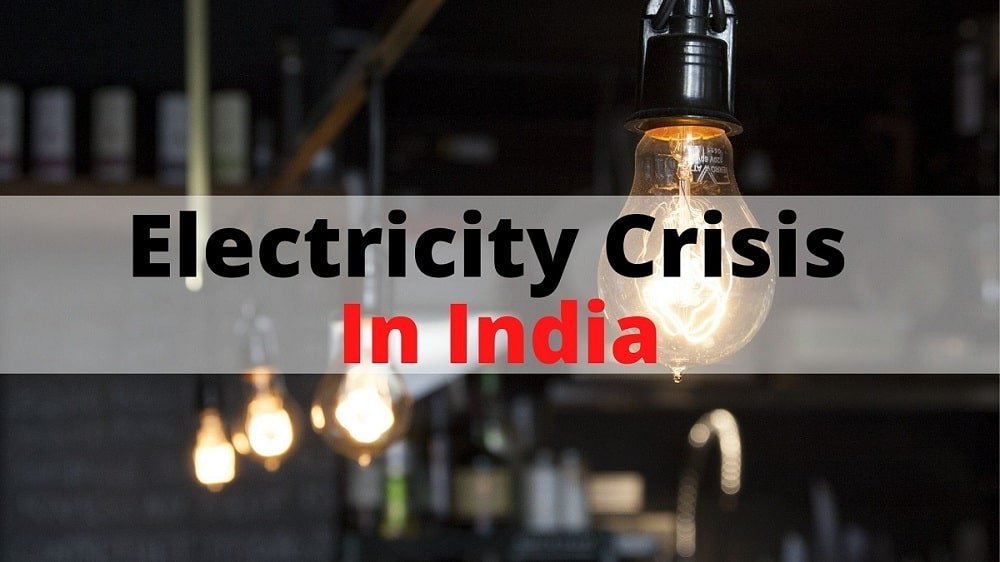 India has 135 coal-fired power plants and 70 of them are reporting a shortage. They don't have enough supplies of coal and the existing stockpiles could run out within a few days.  As a result of the country's severe coal shortage, power generation in many states, including Punjab, Rajasthan, Delhi, and Tamil Nadu, has begun to suffer.
Despite being at the pinnacle of modernity, we still are using traditional energy sources to meet our power needs. We never considered that these are non-renewable resources and one day they will get exhausted.
What is the Future Source of Electricity Power?
Without any doubt, renewable energy is the one and only solution. Switching to renewable energy sources such as Solar Power, Wind Power, Bio Energy is one way to avoid this blackout or electricity crisis.
Since we deal in solar, we will discuss only solar solutions in this article. And as per our knowledge solar is the only solution to fight the power crisis for homes in India. So let's dive into solar alternatives to this power crisis.
Solar Power - An Alternate Of Power Crisis
Solar power is a renewable source of energy which has emerged as a great option to replace our traditional power sources. Solar energy is generated by solar panels, which you must have often seen installed on people's roofs. Apart from solar panels, there are many other solar components like solar inverter, solar battery and solar accessories that play an important role in the generation of solar energy.
Solar panels absorb the sunlight and convert it into DC (direct current) form of electricity. The generated power then passes through the solar inverter which converts it from DC form to AC (alternative current) form. This AC electricity is the standard current which is used to run home and other electrical appliances globally. Solar batteries are interconnected with the solar system to store the solar power for later use during power outages or at nights.

3 Types Of Solar Power System
As previously stated, there are three types of solar systems. You must select and install the best type of solar system to deal with the power crisis and achieve energy independence.
An off-grid solar system includes solar panels and solar inverters as well as solar batteries. Solar panels will generate electricity during the day and run your load. The solar power that you are not consuming will automatically be stored in the solar battery which you can use later.
A hybrid solar system is a combination of an on-grid solar system and off-grid solar system. It provides both the benefits of a solar battery and net-metering. Unused power can be stored in solar batteries, and after the batteries are fully charged, solar power can be exported to the grid.
On-grid solar system consists of only solar panels and a solar inverter. This type of solar system does not have solar batteries, so you cannot store solar energy. Instead of storing solar power, you can export it to the utility grid via net-metering. The government will adjust your export in your monthly electricity bill.
Continue reading: On Grid Solar System – Best Price, Working, Pros & Cons With All Details
Please Note:
On-grid solar system is grid dependent, so it is not recommended as a power cut solution.
After knowing about the types of solar system, now the question comes which of these solar systems will be best for you.
Which Solar System is the Solution of Power Cut?
➡️ Now if we talk about specifics, then off-grid solar systems will be the best for homes. This system is capable of providing long power backups, plus it is cheaper compared to hybrid solar systems.
➡️ On the other hand, hybrid solar systems are a luxury kind of solar system that will give you power backup but their initial investment is higher than other types of solar systems.
Just installing a solar system is not the solution to the power crisis. The capacity of the system will also play an important role here. So if you are installing a solar system for home, go for 1kW to 10 kW capacity solar systems and for large bungalows, villas, institutions, and offices go for higher rating system.
The Indian government is giving its 100% to promote renewable energy sources like solar energy with an optimistic outlook for the future. The government wants more and more people to become energy independent so that India does not face any energy crisis in the future.
For this, MNRE (Ministry of New & Renewable Energy) is providing up to 90% subsidy on solar system and solar water pumps. The rate of subsidy depends upon many factors including your location, type of solar system, and your state solar policy. Apart from it, there are many solar policies, schemes and other initiatives.
The power crisis in India is a serious problem that will definitely boom in the near future. It's not just homes that will suffer due to blackouts or power cuts; rather it will impact the entire Indian economy. 
Renewable sources other than solar energy may not provide you continuous power and some renewable alternatives may not even be installed everywhere. Installing a solar system and switching to solar is the most appropriate, cost-effective way to deal with such a power crisis.
Top Solar Brands in India