Company Profile
KENBROOK SOLAR is a Gurgaon based one of the oldest Rooftop Solar Installation Company in India, founded in 2010. We are dedicated to design, manufacture, supply and installation of 100W to 100kW Rooftop On-Grid, Off-Grid, and Hybrid Solar Power Plants for  Home, Business, School, Colleges, Institutes and Industries. Being MNRE channel partner and approved from India Govt we provide Subsidy on Solar systems. We provide free of cost solar consultancy and design Solar Structure as per site requirements in all major cities of India. We have redefined the role of solar companies by offering highest level of customer service in the industry. Our company has brought overall excellence in its installations through technology leadership for all rooftop projects starting from 1 KW to multiple 100 KWs. Solar Energy India .
Achievements :
• 1000+ Satisfied Customers. • 2mW+ Rooftop Solarised. • 10 x Growth in 5 Years.
Today, KENBROOK SOLAR is also known as a best Solar Online Store cum Rooftop Solar EPC Company in India with over 100 employees, 2 manufacturing units and 20 sales offices and dealers network in every city in all over India. Our Rooftop EPC Team is made up of its Project Head, Project Managers, Sr. Engineers, Financial Consultant, Logistics & Support staff. Our service offerings are complemented by our experience in the Indian market, and that is what makes our suite of offerings unique and complete.
[Visit Our Online Store]
Our Technology Partners
(Click logo for detail & price list)
[logoshowcase]
We deals in all reputed solar brands Including Tata Solar, UTL Solar, Luminous Solar, Sukam Solar, Havells Solar Solaredge, Microtek Solar, Exide Solar,  Waaree Solar, Vikram Solar, Jakson Solar, Lubi Solar, Delta Solar Inverter, ABB Solar Inverter, Consul Neowatt Solar Hybrid Inverters.
Our Installation Quality [Slideshow]
[siteorigin_widget class="SiteOrigin_Widget_Slider_Widget"][/siteorigin_widget]
Archay Tehlan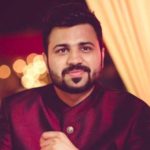 Archay Tehlan is an MBA in marketing and finance from BVMIR Pune. He is also an advocate and did his LLB from MDU, Rohtak. He is currently driving the company's foray in domestic market. He has a deep interest in new technologies and keeps a check on latest trends. His pioneering spirit, enthusiastic nature and hard work has led company to become the best solar company in India. He owns vast experience in strategic Marketing, Product marketing, product branding and market development. He also is the legal head of the company handling the contracts and legal policies and agreements on behalf of the company .
 Aman Sheokand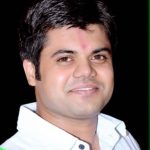 Amandeep Sheokand is a B.Tech Electrical Engineer from Kurukshetra University and Post Graduate in Business Administration. He plays a major role in providing strategic directions and effective business planning. He is actively involved in design, selection of technology and project management. Under his leadership, the company has established itself as an internationally acclaimed Solar Power Plant System Provider and a comprehensive EPC solutions.
Hari Sharan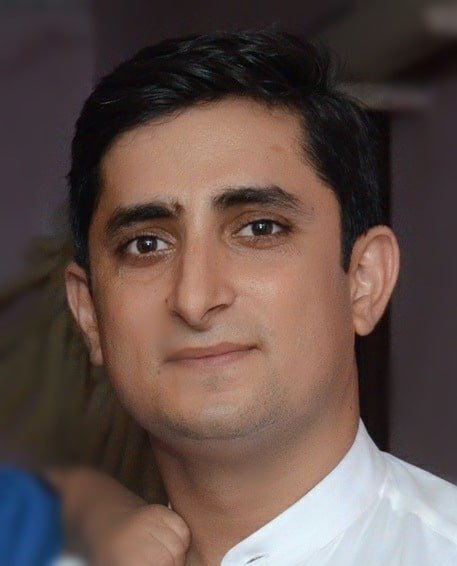 Hari Sharan: Also known as Harish, is a professional SOLAR ENERGY EXPERT with 8 years+ experience in site analysis, ROI, design, engineering, supply and complete project development. He is actively involved in Lead Generation through Digital Marketing, Sales and Business Development Strategies. He started solar career as a passion and empowered 1000+ homes in India by helping them to "Use, Save Environment & Save Money".
Vinay Redhu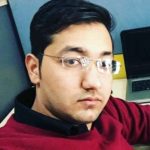 Vinay Redhu is an Electrical Engineer with experience of 5+ years. He is involved in execution of Solar Power Plants, including site audit to collect structural, electrical, solar and related site information for use in design of all type of Solar Power Plants. His expertise include, vendor development, contract finalisation, Engineering innovations & relation building.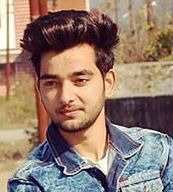 Akhil Sharma is a solar digital marketing expert. After completing his graduation in Computer Education (BCA), he is working as a digital marketing expert at Kenbrook Solar.
Why Kenbrook Solar
Before taking any decision about Installation of Solar Power Plant for your home, office, school or industry you must need to know few important things:
a) Which solar system will be beneficial for you, On-Grid, Off-Grid or Hybrid?
b) Your electricity uses and load, What should be your Solar capacity?
c) Structure designing, space requirement and direction for Solar at site?
d) How to apply for net metering system, How to get Govt. subsidies?
 We are here to do it step by step.
1.Consultancy & Designing
We provide free initial site inspection, consultation and customized design solutions as per your site space based on your usage and requirements within your budget.
2. Govt. Subsidy
We fulfil all the documentation of getting Govt. approval, Govt. Subsidy  and net metering for your solar power project. We provide these services without charging any extra cost.
3. Procurement & Supply
Next, Design, procure and supply of  Complete Solar Solutions from 1 KW to MW Solar Power Plants/Solar Water Heater as per MNRE.
4. Installation & Services
Next, We provide transportation, lifting and installation and also offer 5 years of free services support from date of installation.
Contact Us
Kenbrook Solar Private Limited
(Reg. Office: H.No. 7C, Sector 4, Gurgaon, Haryana, India 122001)
Office: 856, T-B, Spaze iTech Park, Sector-49, Gurgaon, Haryana, India
Factory: 330/122, Industrial Area Behral, Paonta Sahib, District – Sirmour, HP-173025
Mo.No. – 9990001837 Email: info@kenbrooksolar.com