Delta is the No.1 solar inverter manufacturing company that provides a complete range of highly efficient on-grid solar inverters that are specially designed to suit Indian electrical grid conditions. 
Equipped with MPPT and a high-frequency topology, the inverters from Delta are effectively useful for residential, commercial and utility-scale inverter needs. They are available in two series namely RPI that ranges from 3KW to 125KW and DeICEN ranging from 1MW to 3MW.

Addition to their industry's high efficiency, Delta solar inverters are designed for a long service life. These inverters are easy to install, maintain and monitor. Delta solar inverters are compatible with all types of solar panels.
Delta has dealer, distributor, stockist and service center network in almost every city of India. It has reliable local service support in terms of application engineering and after sales service. Highly motivated and trained solar team offering to customers fast and reliable services.
Read the article thoroughly to get complete information about the various models of on-grid inverters manufactured by Delta along with their price ranges.
#1. Delta Solar Inverter Price
The on-grid solar inverters from Delta are affordable, reliable and highly efficient. The price starts from Rs.42,000 for 3kW solar inverter and goes up to Rs.2,30,000 for 50kW solar inverter.
5kW and 10kW solar inverters are most usable inverter for homes. Just go through the price list mentioned below and choose the best for your place.
| | | |
| --- | --- | --- |
| Delta Inverter Model | kW Rating | Selling Price |
| 3 kW On-Grid Solar Inverter | 3 kW 1Phase | Rs.42,000 |
| 5 kW On-Grid Solar Inverter | 5 kW 1Phase | Rs.56,000 |
| 6 kW On-Grid Solar Inverter | 6 kW 3Phase | Rs.85,000 |
| 10 kW On-Grid Solar Inverter | 10 kW 3Phase | Rs.95,000 |
| 15 kW On-Grid Solar Inverter | 15 kW 3Phase | Rs.1,30,000 |
| 20 kW On-Grid Solar Inverter | 20 kW 3Phase | Rs.1,35,000 |
| 30 kW On-Grid Solar Inverter | 30 kW 3Phase | Rs.1,40,000 |
| 50 kW On-Grid Solar Inverter | 50 kW 3Phase | Rs.2,30,000 |
(Inclusive of all taxes) Prices can vary ± 10% to 12% depending on location, promotions and availability, and solar brand.
Prices are exclusive of Govt. Subsidy, as the subsidy on solar systems depends on your eligibility and types of solar system.
#2. Delta Rooftop Solar Solution
RPI – Home Series
The residential range of Delta solar inverters is an ideal option to go with–for homeowners. This range includes plenty of affordable options like the Delta RPI home series.
Delta RPI (renewable power inverter) home series is a single phase solar inverter series. These solar inverters of single phase come only in 3 kilowatt and 5 kilowatt capacity. But there are other high capacity options as well for big homeowners.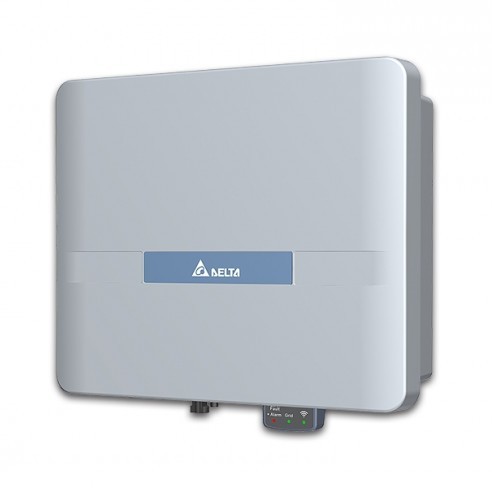 The home series is equipped with all the essential features that ensure high performance in generating clean electricity. It provides complete energy security to your home. Delta's RPI home inverter comes with IP65 protection and therefore they are best for indoor/outdoor and home solar system.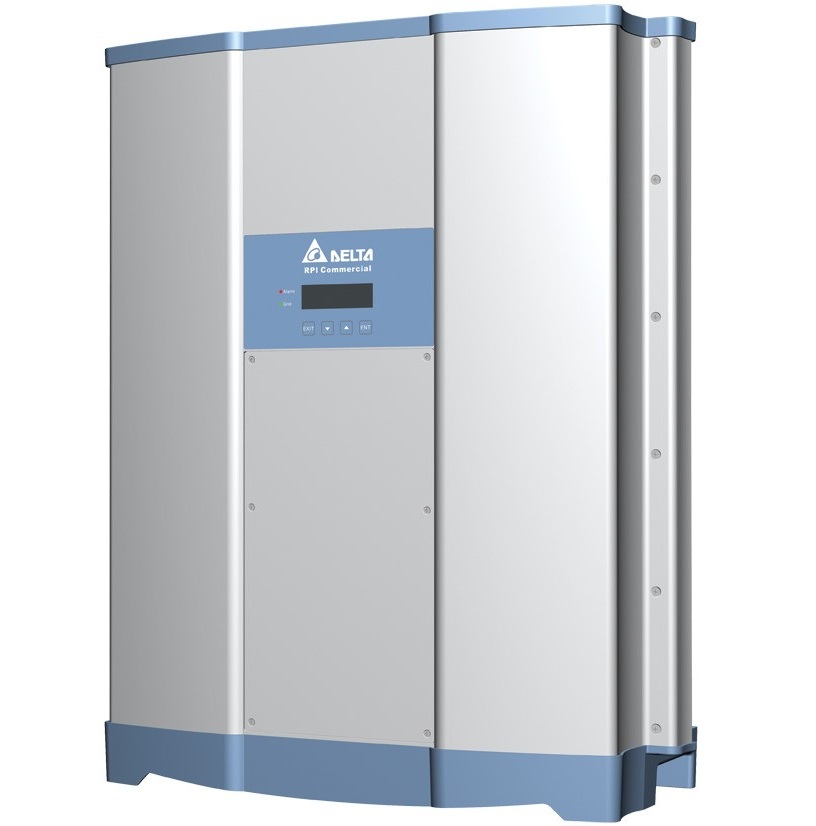 RPI – Commercial Series
Delta's RPI commercial solar inverters are the best option for medium and large size solar system. The ultra-wide operating range of voltage offered by the Delta Commercial series can withstand even the harshest conditions of the Indian climate. 
Delta RPI commercial solar inverters are highly efficient 3-phase solar inverter. These solar inverters are specially designed to fulfill the requirements of the Indian market. They are equipped with a wide range of MPPTs to maximise the yield produced.
This inverter range is an ideal choice for commercial applications as the inverters are highly effective at providing maximum yield besides being reliable and budget-friendly.
#3. Delta Hybrid Solar Solution
Delta hybrid solar inverter can operate on grid-tie grid solar system as well as off-grid solar system. A hybrid solar inverter will run your appliances by using solar power, grid power and battery power accordingly. We have E5 hybrid solar inverter and ES30 hybrid solar inverter in Delta's hybrid series.
If you want a solar system that should be connected to your main grid besides storing electricity for instances when grid electricity is not available, you should go for a hybrid solar inverter.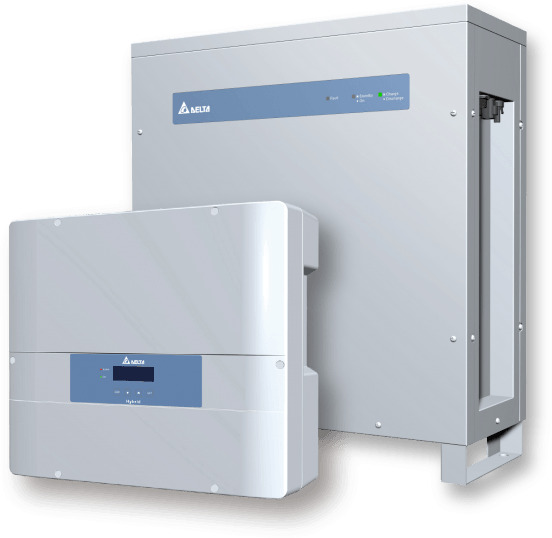 #4. Features of Delta Solar Inverter
The solar inverters from Delta work as a heart for your system to help you maximise your profit to a considerable amount. It has equipment for intelligent control to keep an eye on the power generated. The monitoring system is built with the latest technology to make the inverters outstanding. Other remarkable features of Delta solar inverters are listed below-
Delta

solar inverter

has dual MPPT Trackers

Inverter's peak efficiency is up to 98.3%

Delta inverters come with IP65 outdoor Protection

These inverters has in-built AC/DC switch

Wide operating temperature range between 0°C to 55°C

Come with a 5 years standard warranty that can be extended to 10 years

Multifaceted with high compatibility

Equipped with the state-of-the art technology
#5. Benefits of Delta Solar Inverter
The reason why you should choose Delta over other solar inverter brands available in the market is that– solar inverters from Delta are versatile and produce high yields. They are better than their competitors in plenty of aspects which are listed below.
Delta solar inverters possess a great efficiency level which is more than 98%.

These solar inverters can be used with all available types of

solar PV modules

 and components.

The

hybrid inverters

by Delta solar have multiple operational modes. It can automatically choose a mode to power your connected load.

There are a range of quality solar inverters by Delta solar. So you have an option to choose among them.

Delta solar inverters are one of the reliable and safest

solar inverter

.

The maintenance cost of these solar inverters are very low or nominal.

Delta solar inverters are easy to install and operate

.
An inverter is the heart of a solar system. Hence care should be taken while choosing the brand for it. And now that you know, Delta is a great option for solar inverters, going for it will leave you feeling relaxed. Just choose the perfect size and enjoy going solar.
Frequently Asked Question
Top Solar Brands in India