About Solar Powered Car
Solar cars are new technology and modern generation electric cars that use solar energy to run. Automotive industries combines the technology of mechanics and photo-voltaic in solar car. It sounds like a utopian concept that peoples being able to power their vehicles simply by leaving them out in the sun. Development of a solar powered car has been and engineering goal since 1980s. They are aiming to bring revolution by introducing solar powered cars and also they want to reduce overall carbon footprints.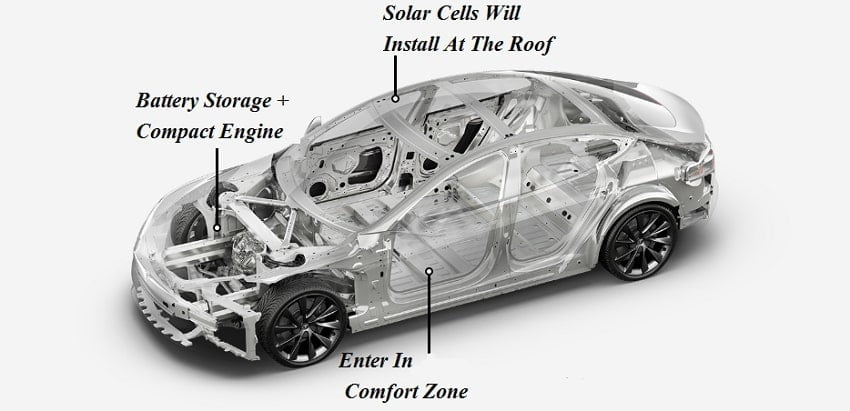 Some companies are already busy in designing such solar kits. These kits can help cars to go long distance by using solar power. Many solar powered cars are being tested at the movement. Some big players and startups are involved in developing hybrid solar powered cars.
How Solar Powered Car Works?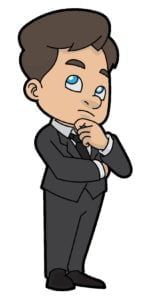 Solar powered cars are equipped with solar panel or solar cells. A solar cell is made of semiconductor material such as silicon. These solar cells absorb the sunlight and directly convert it into electricity.
When sunlight strike solar cells, they excite electrons and allow them to flow freely and creating an electric current. These solar cells or solar panel must be further connected to the motor by wires to form a circuit. A motor can be used to drive the wheels of a solar powered car.
The design of a solar cars depends upon a solar array which is basically a composition of several solar cells. These cars can also store some solar energy in their battery and can also run smoothly at night or in the absence of direct sunlight.
Price Of Solar Powered Car
The prices of solar powered cars are very different from brand to brand. However some have unveiled their solar cars and some are still in development stage. The prices of solar powered cars are so much different because of their model and sitting capacity. We are not going to discuss about these crs in detail.
| | | |
| --- | --- | --- |
| Manufacturer | Car Model | Selling Price |
| Toyota | Solar Prius Car | $60220 |
| Squad Mobility | Squad Solar Car | $6,335 |
| Lightyear | Lightyear One Car | $135,000-$1,70,000 |
| Hyundai | Sonata Hybrid Car | $26,000 |
| Sono Motors | Sion Hybrid Car | $28,500 |
Note: The actual prices may be different than mentioned above.
Pros and Cons Of Solar Car
Solar powered cars are still in its development stage. But after all it's a new invention in the field of solar powered vehicles. So everyone should know about its advantages and disadvantages that are as mentioned below.

Pros – Advantages
No running out gas, petrol and diesel.

Low maintenance cost.

No more waiting at the filling stations.

Preservation of natural resources.

No more cost/paying for the fuels.

Eco friendly solar powered vehicle.

Helpful to reduce noise pollution.
Cons – Disadvantages
More expensive than other cars.

Less reliable for long drives.
Top 5 Solar Car Companies
We have listed top manufacturers of solar powered cars below. These brands or manufacturers can be different on different websites according to various analysis done by experts.
Toyota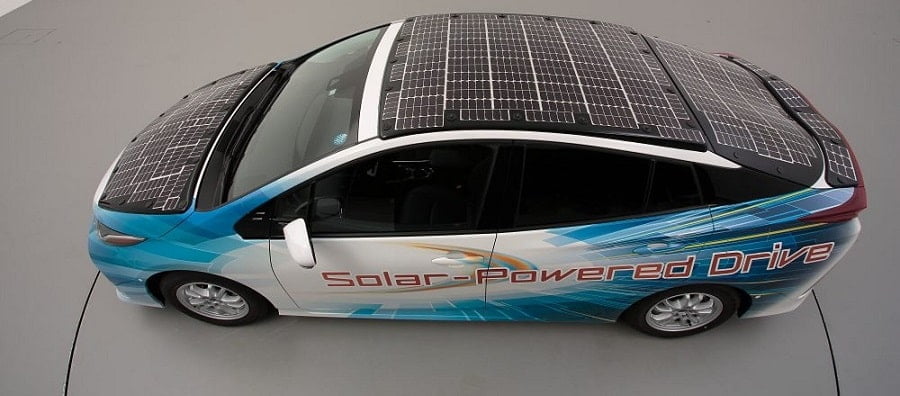 In the field of solar automobile, Toyota is a leading name. Toyota's solar car is named as "Toyota Prius". The solar cells are installed at the rooftop of this car. These solar cells absorb the sunlight and charge the battery of the car.
Squad Mobility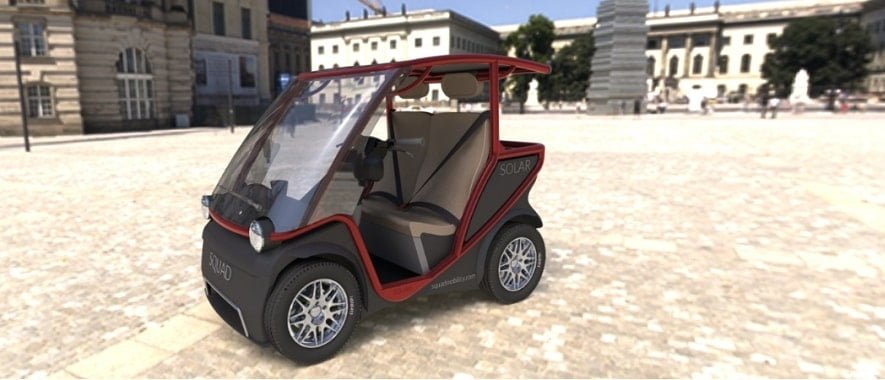 Squad mobility has released its Squad Solar-charging car. It is basically a small size solar city car that has a maximum speed of 45 km/h. It can carry two peoples at a time. The car also has another model with 80 km/h version.
Light Year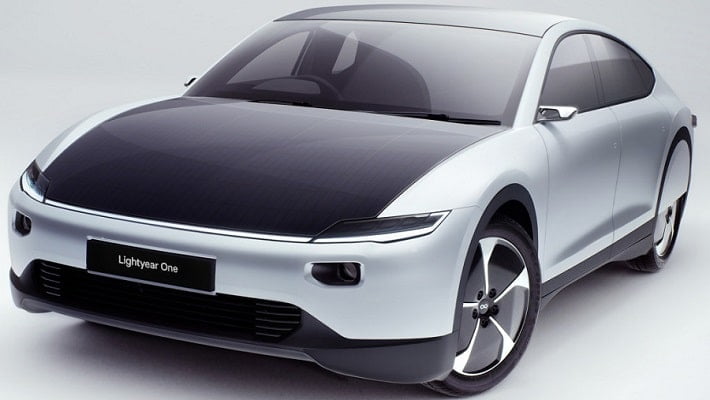 Light Year is basically a Dutch startup. The company just launch its solar car called, "Lightyear One". This car is powered by sunlight and also it is one of the long distances driving car. It has integrated solar cells (five square meter) that helps to power it.
Hyundai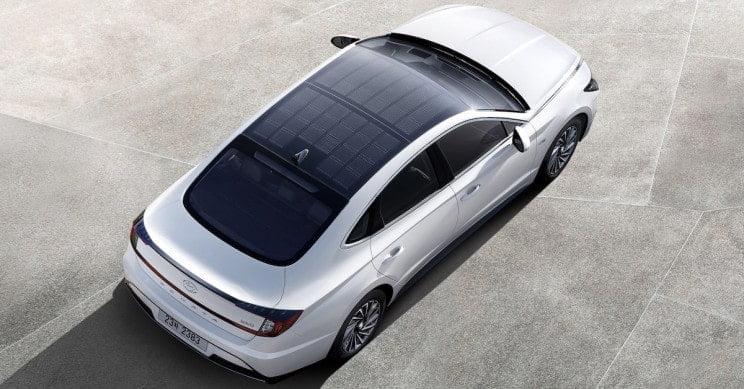 Hyundai has unveiled its new version solar car under the brand, "Sonata". It is basically a hybrid car that will be automatically charged 30% to 60% of its battery by using solar power. The car needs to park in the sun constantly to only give 2 miles worth of power per day.
Sono Motors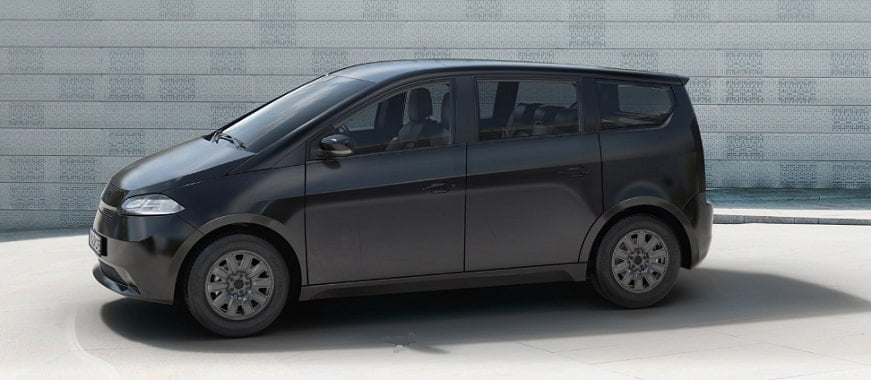 Sono motors is a German startup that launch a hybrid car that has the ability to charge itself by using solar power. It has around 250 solar cells integrated in its body. It is suitable for short distances. This car can to cover a distance of 249 at a single charge.
Top Solar Brands in India
We deals in all type of solar products like solar panel, solar battery, solar inverter, all types of solar system, solar water heater, solar air conditioner, solar lights and solar pump.
We deals in all reputed solar brands Including Tata Solar, Usha Solar, Luminous Solar, Sukam Solar, Havells Solar , Microtek Solar, Exide Solar,  Waaree Solar, Vikram Solar, Jakson Solar, Lubi Solar, Delta Solar Inverter. [logoshowcase]
Author: Bhanwar Chauhan
Updated On: 24/07/2021