Description
This is the pair (Male and Female) of MC4 Solar Wire Connectors from Kenbrook Solar Brand. Solar MC4 Connector 5 Pairs are used to connect solar panels. The metal used in these connectors is made from high quality machined copper and sealed tip that can ensure excellent electrical contact.
Technical Specifications:
Product Name: – MC-4 Connector (Solar MC4 Connector 5 Pairs)
Rated Voltage: – 1000 Volt
Rated Current – 30 Amp.
Suitable Wires: – 2.5, 4 & 6 mm2
Pin Dimension: – 4.0 mm
Suitable cross section: – 2.5, 4 & 6 mm2
Pin Dimension:  – 4 mm Diameter
Protection Class: – Class II
Contact Material Copper Tin Plated
Contact Resistance: – 5mΩ (max.)
Contact Material: – PPO
Degree of Protection: – IP 68
Temperature Range: – 40 to 85 ℃
Flame Class: – UL 94V-0
Insertion force: – ≤50N
Withdrawal force: – ≥50N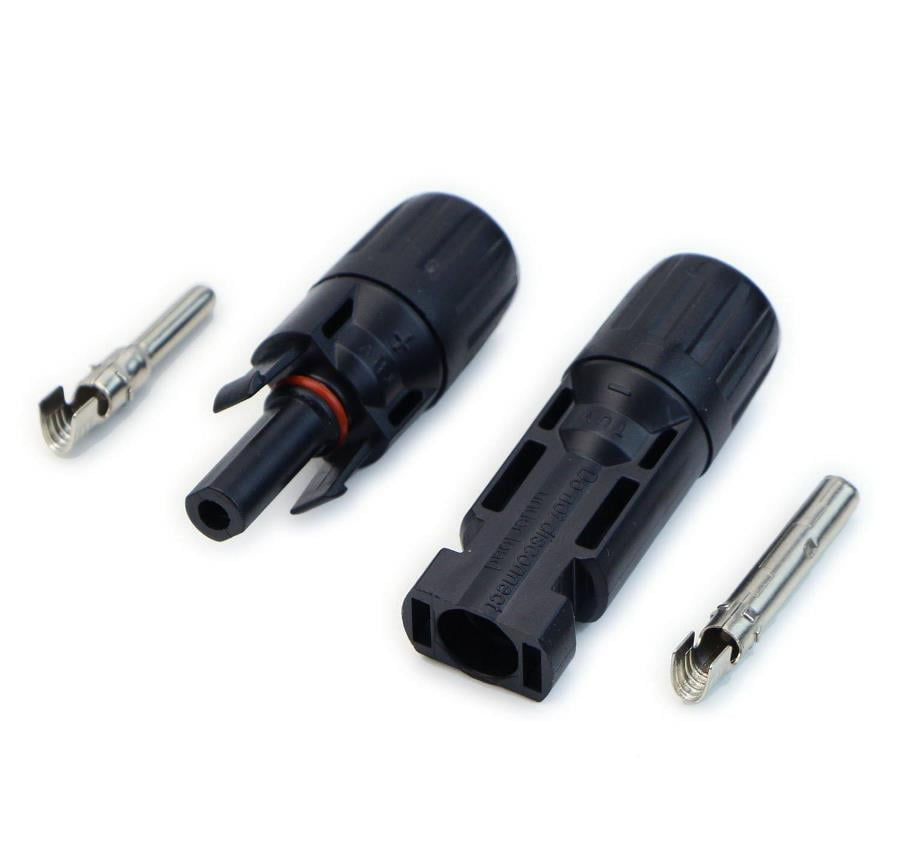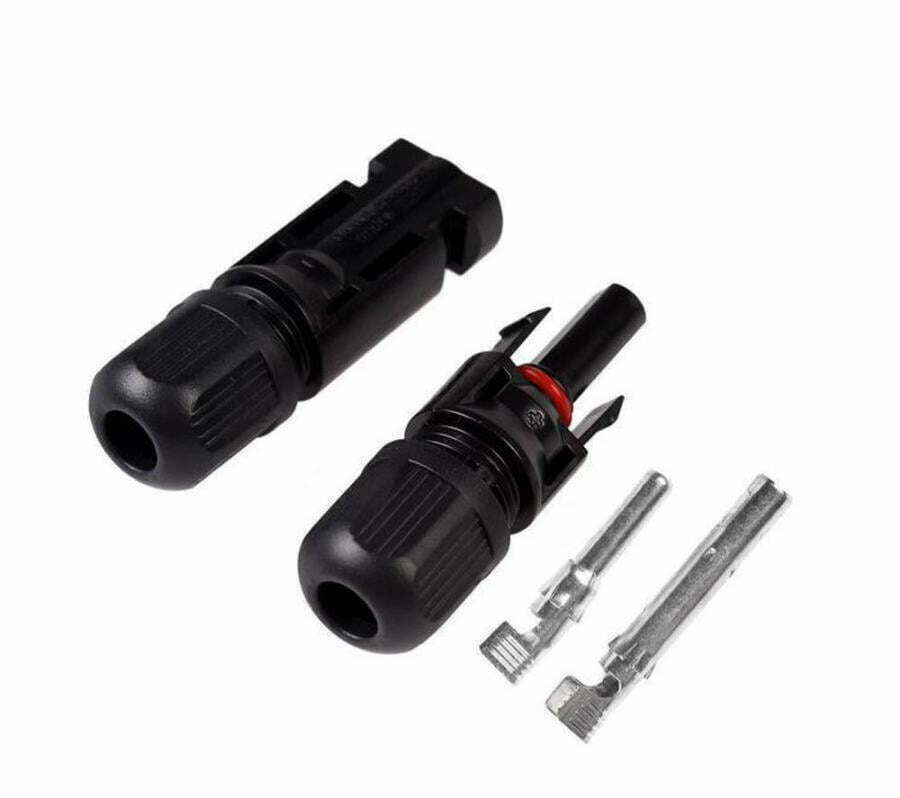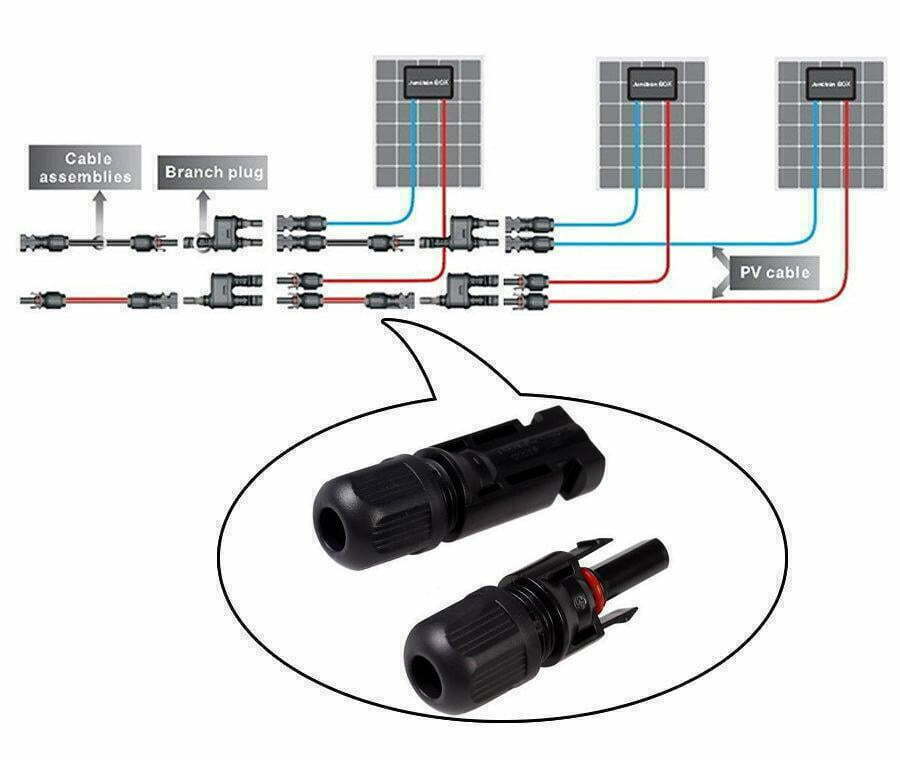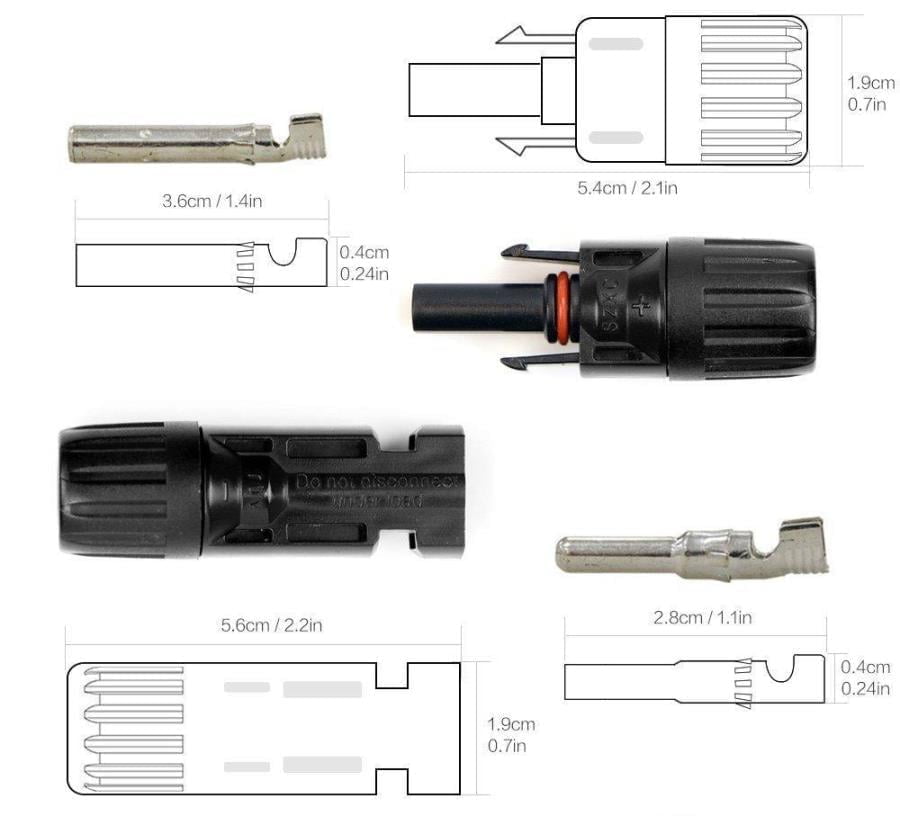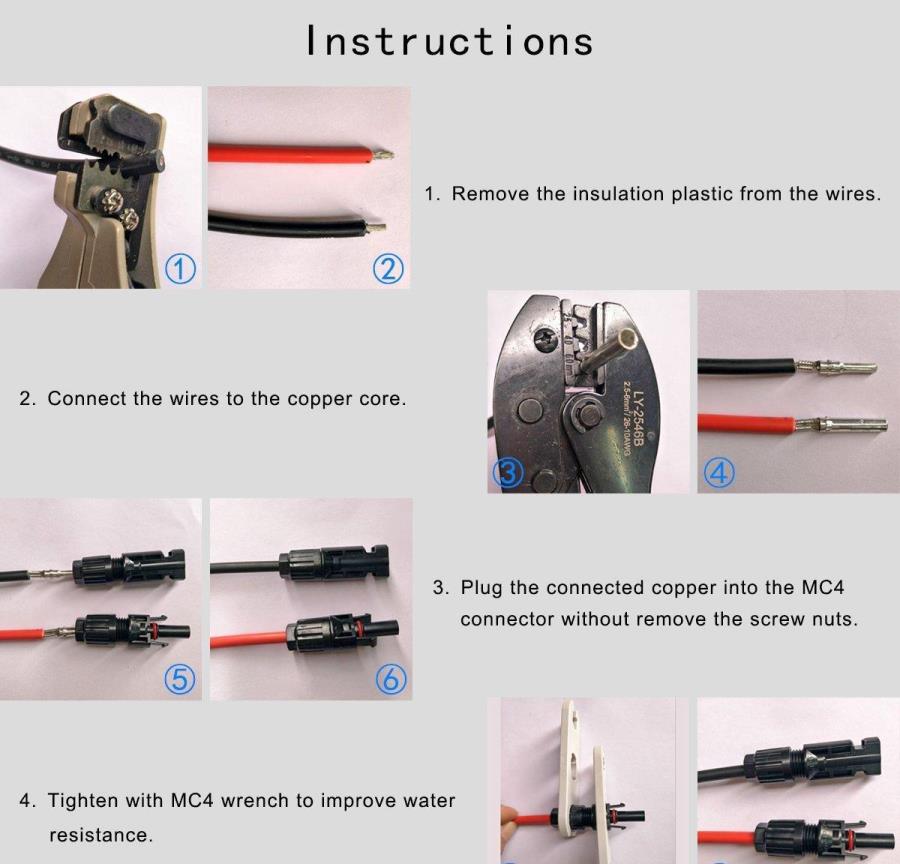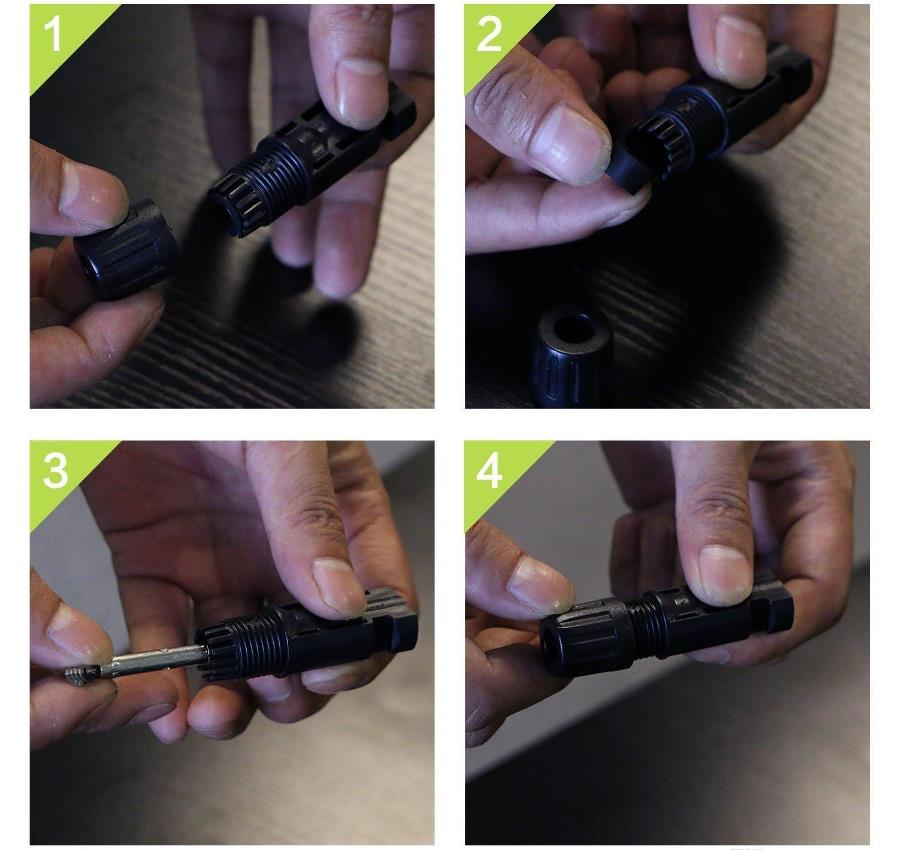 [siteorigin_widget class="WP_Widget_Custom_HTML"][/siteorigin_widget]