Description
Solar 4 in 1 MC4 Connector
This is the combo of 4 in 1 solar connectors with MC4 Wire Connectors. These connectors generally used to connect 4 panels in parallel.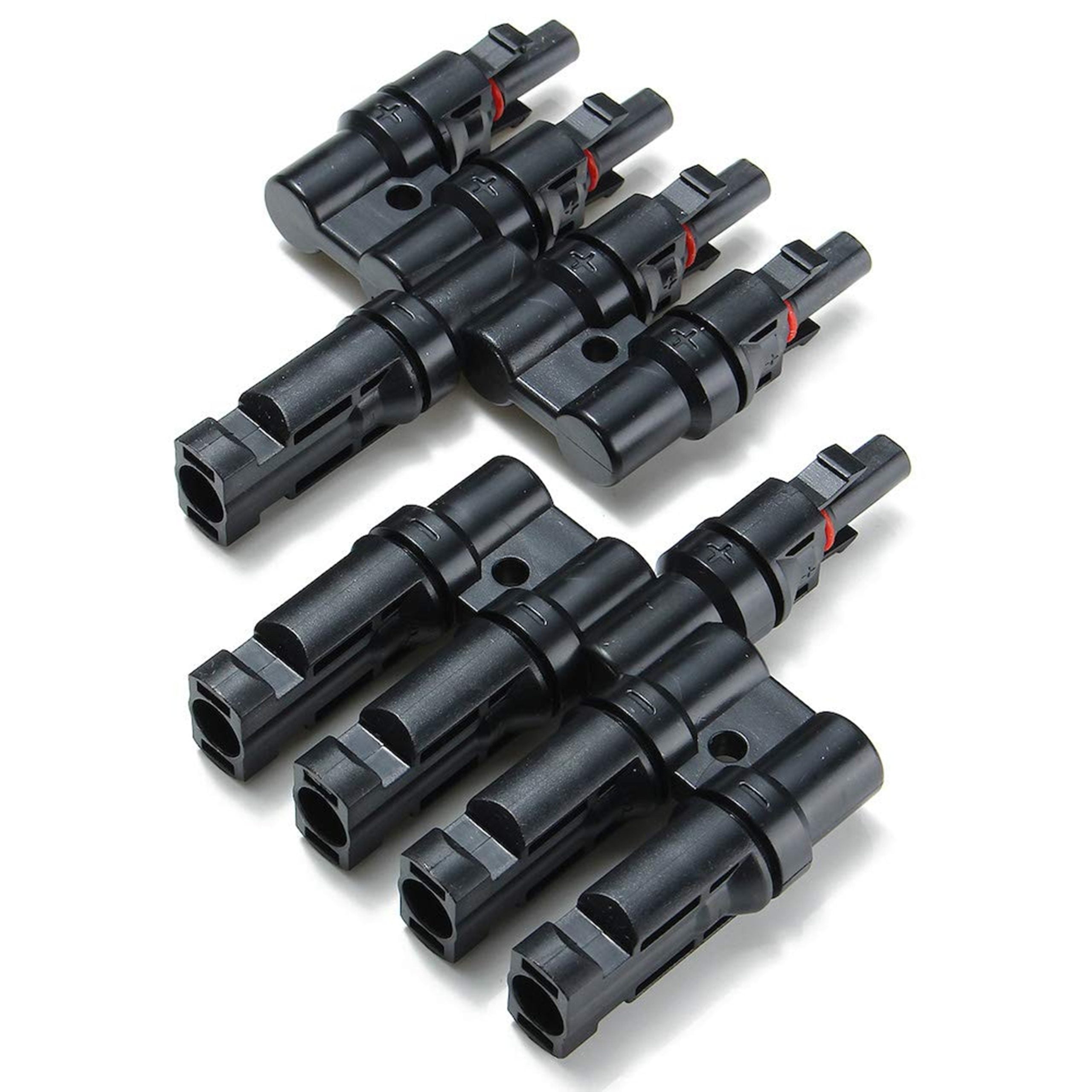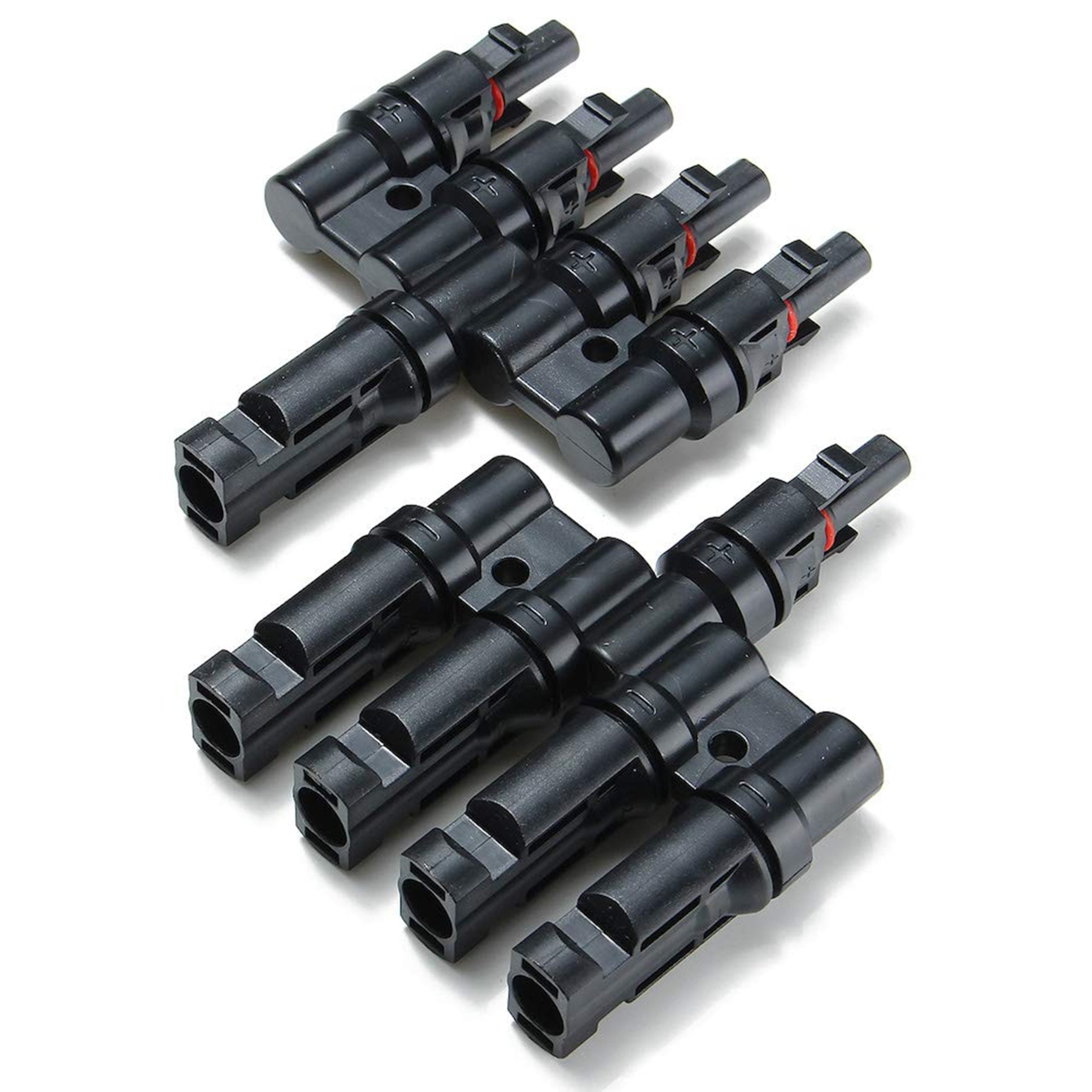 MC4 Wire Connector (1 + 1 Pair)
Kenbrook Solar MC4 connectors are used for connecting solar panels together. Solar MC4 connectors ensures solar panel wire doesn't disconnect accidentally when the cables are pulled. One solar panel MC4 T-type connector connects 4 solar panel from 10 watt to 400 watts. IP 67 rating makes it waterproof and dust proof for outdoor use. They have insulation material to prevent from electric sock and IP 67 rated protection degree makes it waterproof.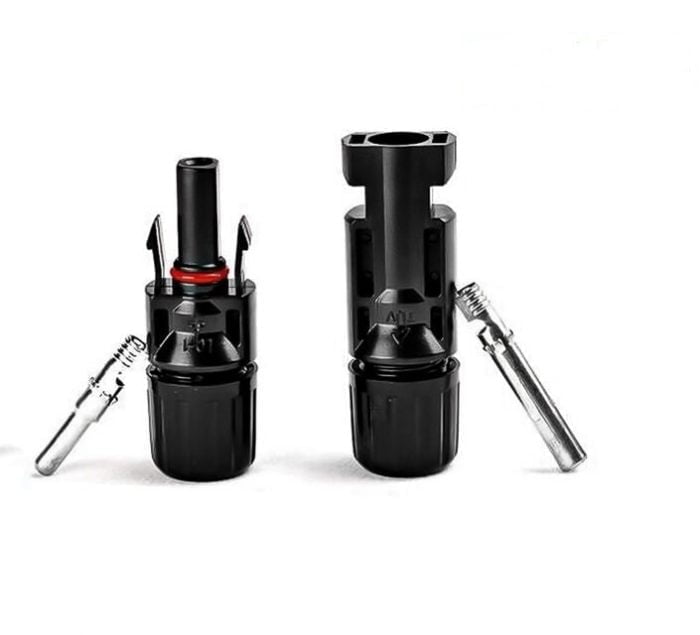 Solar MC4 connectors are single-contact electrical connectors commonly used for connecting solar panels to each other. MC4, MC stands for the manufacturer Multi-Contact and the 4 for the 4 mm diameter contact pin. It allow strings of solar panels to be easily constructed by pushing the connectors from adjacent panels together by hand, but require a tool to disconnect them to ensure they do not accidentally disconnect when the cables are pulled. Kenbrook Solar MC4 connectors are compatible products with universal in the solar market today.
Combo of 4 in 1 Mc4 Connectors
Product Name : 4 in 1 MC4 Connectors
Product Dimensions : 15 x 6 x 2 cm; 250 Grams
Country of Origin : India
Manufacturer : Kenbrook Solar Pvt Ltd, 9990001837
Item Weight : 250 g
Item Dimensions LxWxH : 15 x 6 x 2 Centimeters
Units : 4.00 Unit (1 + 1 Pair)
Included Components : 1 Pair 4 in 1 out connector, 1 Pair MC4 Connector.