Description
300 watt Luminous solar system with inverter & battery
This is complete 300 watt Luminous solar off grid solar system COMBO which includes 2 nos. X 160 watt solar panel, solar battery, 850 VA solar inverter, solar structure, wires, nut-bolts and other accessories to run your AC load.
300 watt Luminous solar system can run 4 LEDs + 2 fans + 1 computer (or) 4 LEDs + 2 fans + 1 LED TV (or) 300 watt any type of load. This 300 watt battery based solar system is able to run up to 300 watt maximum load. It requires approx 4 Square Meter area for installation.
List of Equipment in 300W Luminous Solar System
In 300 watt solar system, some equipment are necessary to install like solar panel, solar inverter & solar batteries. The complete list of these equipment is as below: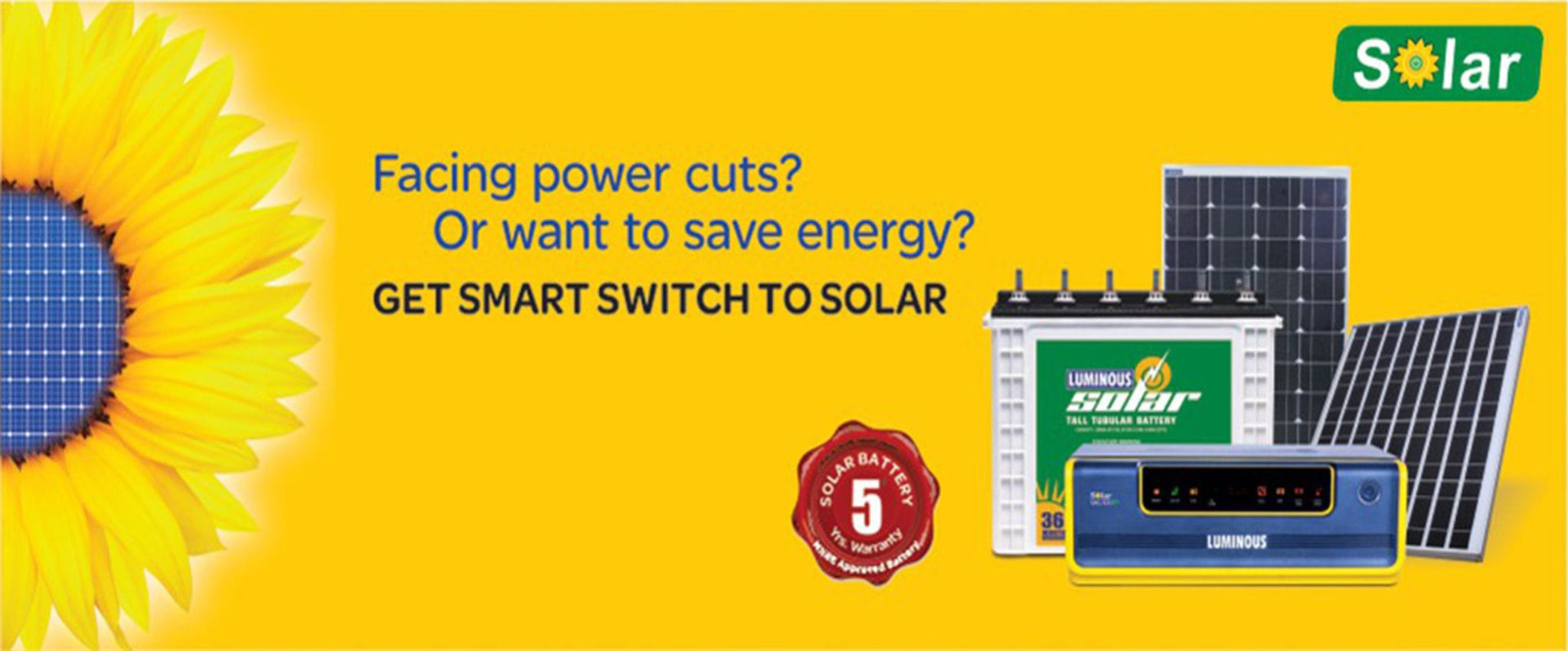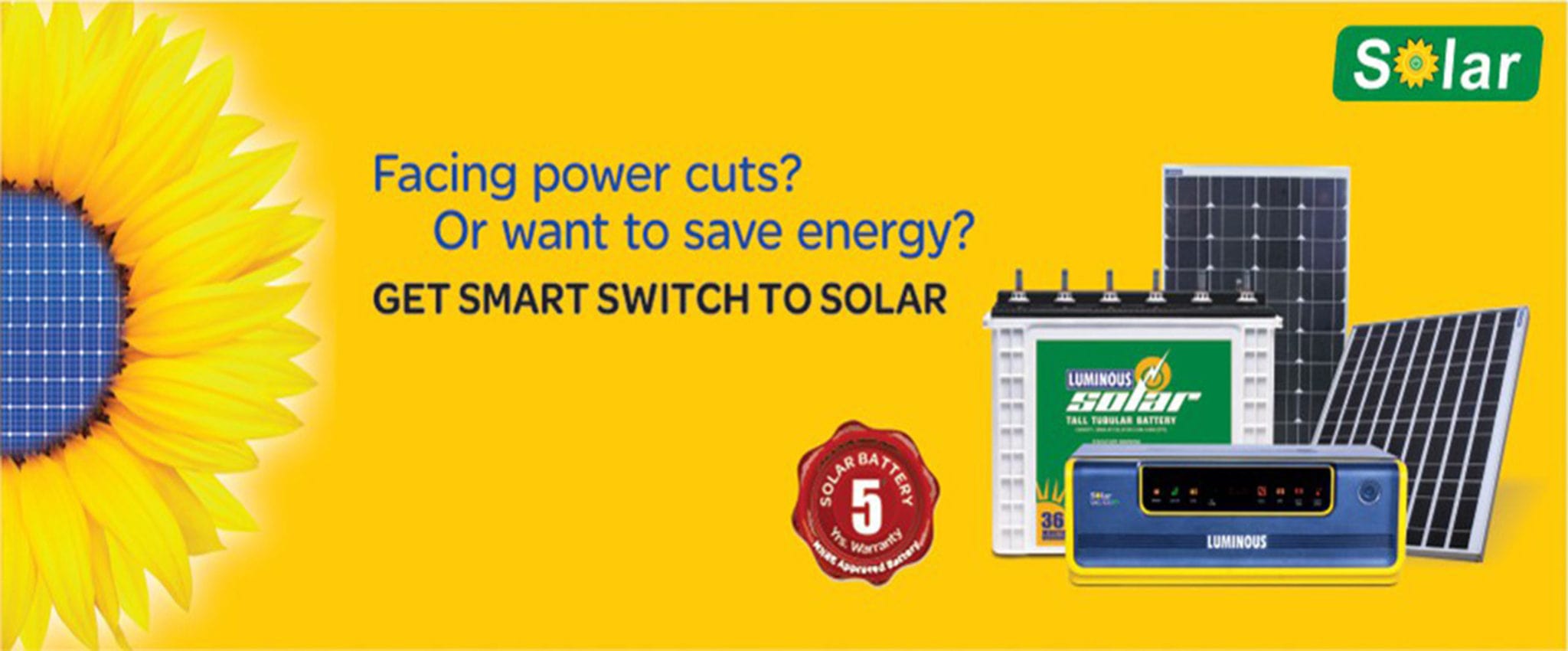 ✔ Including complete kit accessories as per standard.
✔ Included GST, transportation (Delhi NCR) & installation.
✖ No hidden charges.
Technical specifications of 300 watt solar system
Luminous Solar Panel
300 watt solar system comes with 2 nos. X 160 watt solar panel. 160 watt Luminous solar panel is best panel in 12 volt capacity used to charge lead acid tubular battery. 160 watt solar panel is highest capacity solar panel in 12 volt by Luminous solar. For single battery based system, 160 watt solar panel is great option. It can generate up to 8.7 amps current when sun is at peak.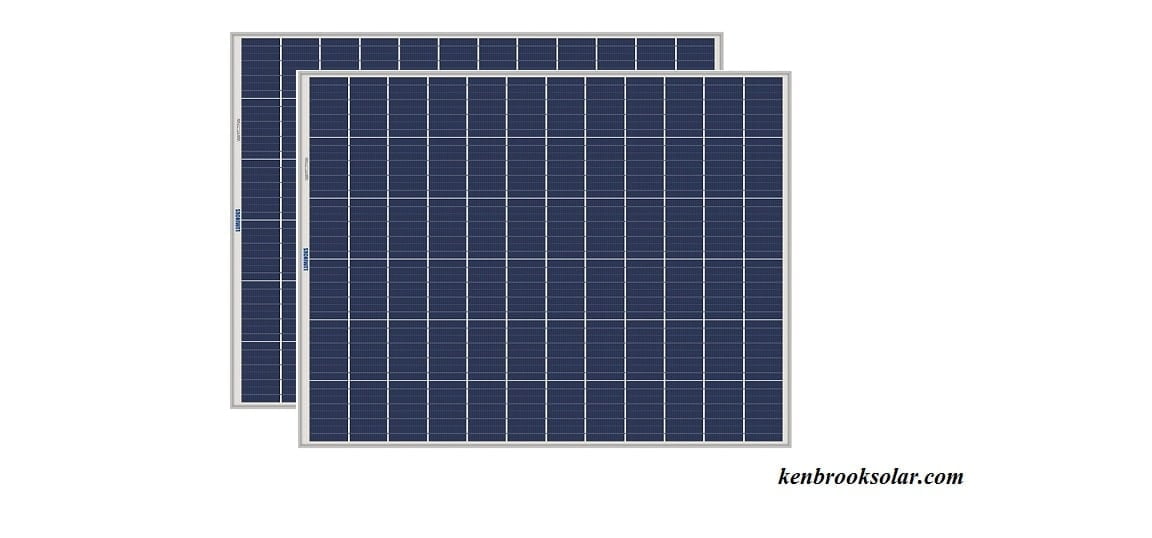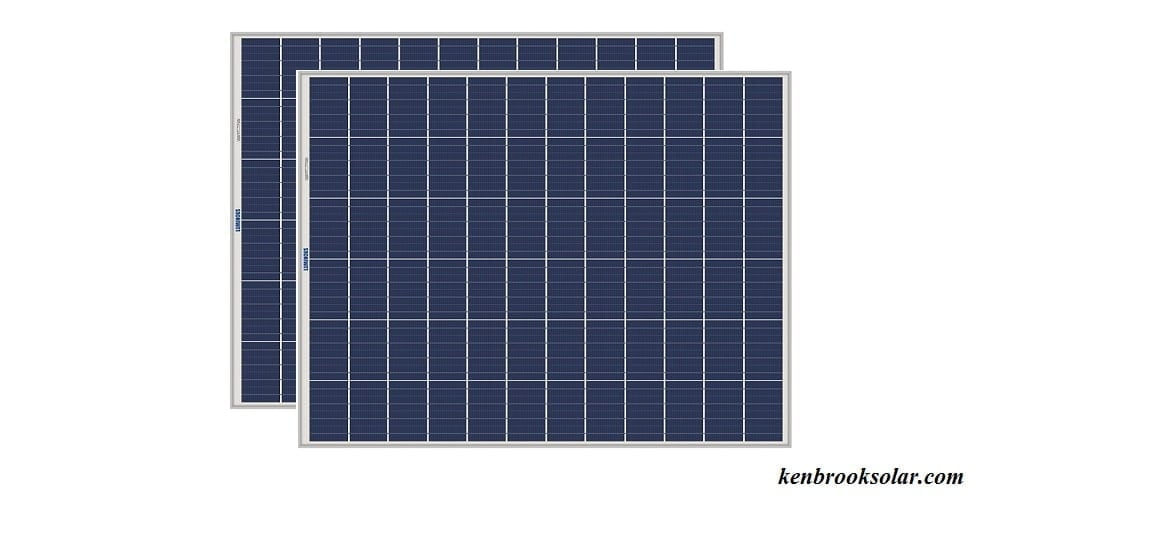 | | |
| --- | --- |
| Particular | Description |
| Brand | Luminous Solar |
| Model | Lum-160W |
| Rating | 160 Watts |
| Volt | 12 Volt |
| Solar Panel Type | Poly-Crystalline |
| Warranty | 25 Years |
Know more about working, types, comparison and pros & cons: Solar Panel 
150AH Luminous Solar Battery
Luminous solar 150 Ah rated battery is 12 volt C10 rated Tubular plate Technology based battery. It is designed for long working life without discharge with self-discharge rate of 3% per month STC. It is an efficient battery with higher AH efficiency > 90%, and WH efficiency > 80%.
Luminous solar manufactured solar battery with high corrosion resistant and robust spine technology using the advanced and state-of-the-art HADI high pressure (at 100 bar) spine casting machines. That ensure a super fine grain structure, for strength, long life and highest reliability with low maintenance cost.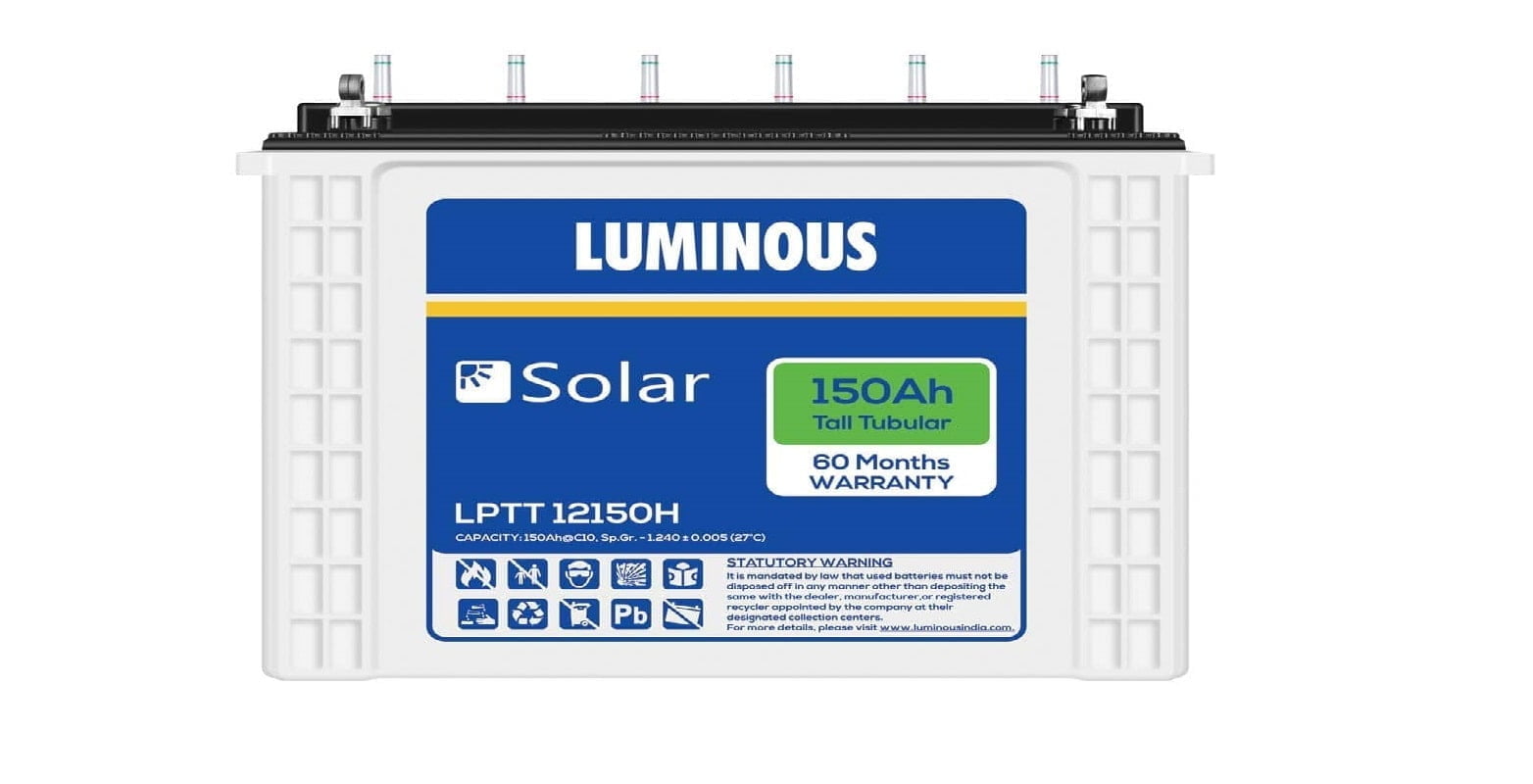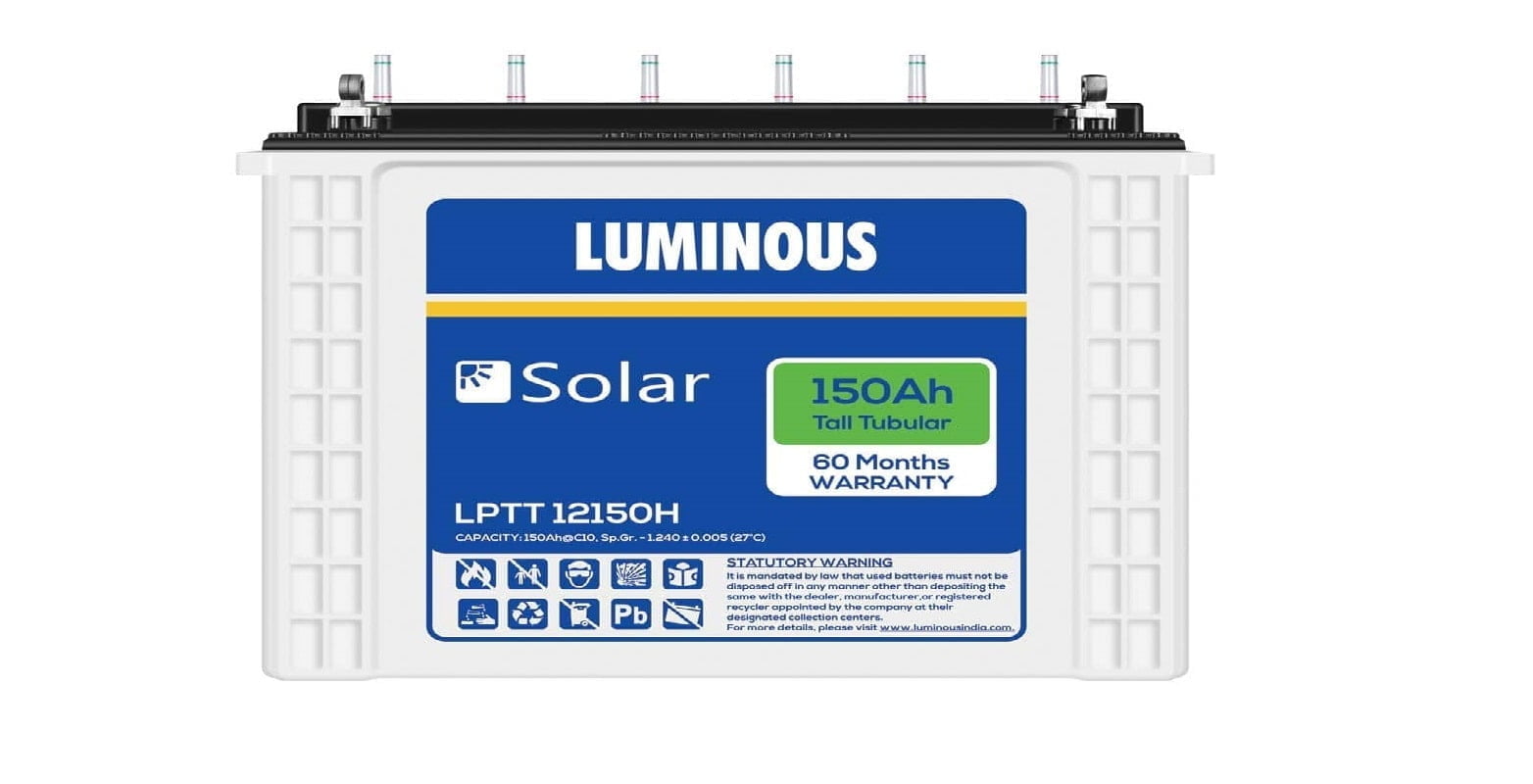 | | |
| --- | --- |
| Particular | Description |
| Brand | Luminous |
| Model | LPT12150H |
| Rating | 150 AH |
| Volt | 12 Volt |
| Type | Lead Acid |
| Warranty | 5 Years |
Know more about types, models, price and brands: Solar Battery 
850VA Luminous Solar Inverter
Luminous solar 850VA inverter is a powerful inverter, comes with inbuilt 30 Amp/12V rating, pwm solar charge controller that have 98% efficiency for fast charging. It is an intelligent inverter by Luminous solar that can delivers both AC and DC output. This inverter is able to support max. 12V upto 1000 Wp panel power. Detailed features of 850VA solar inverter are mentioned below: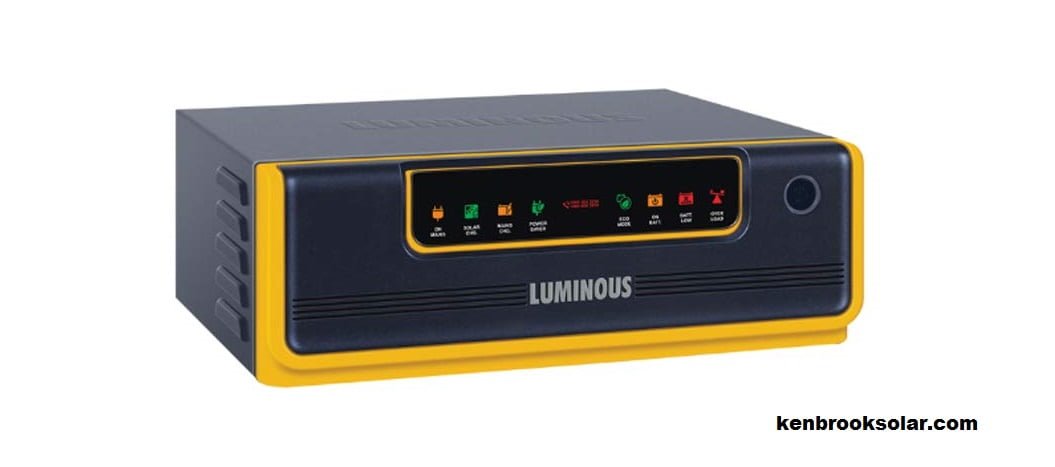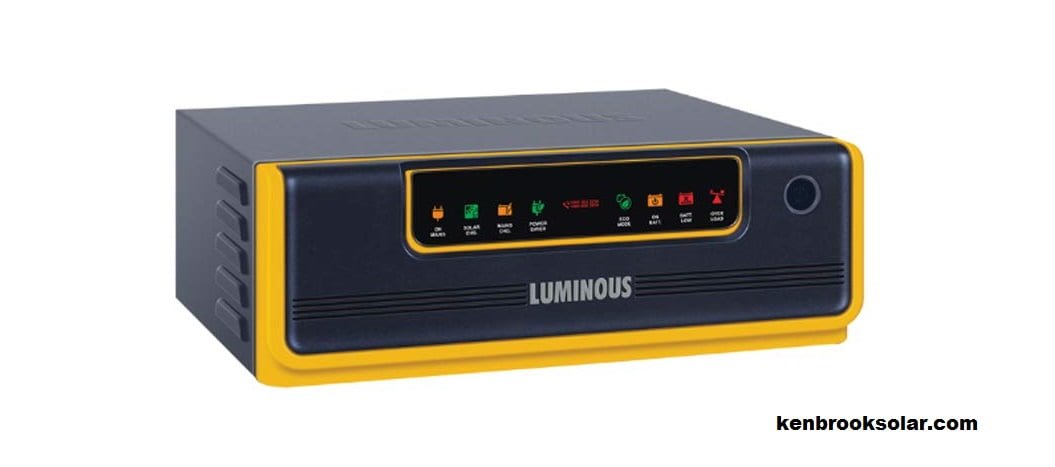 Luminous solar inverter
| | |
| --- | --- |
| Particular | Description |
| Brand | Luminous |
| Model | NXG1100 |
| Rating | 850VA |
| Volt | 12V |
| Inverter Type | Sine Wave |
| Warranty | 2 Years |
Read more about  working, types, PWM & MPPT and brands: Solar Inverter 
Battery Backup of 300 W Luminous Solar System
Luminous solar systems are designed to provide 4 to 8 hour power backup to its consumers. Luminous solar batteries are C10 rated batteries, specially designed for solar applications. Power backup on 300 watt system depends upon the running load and electric combinations. Luminous solar batteries can provide backup according to load capacity as below:
| | |
| --- | --- |
| If Load: | Back-up Time |
| 300 watt | 4 hours |
| 150 watt | 8 hours |
| 75 watt | 12 hours |