Description
Kenbrook Solar MC4 Connectors are heavy-duty solar connectors, made of high-quality PPO + PA materials for long-term durability. These connectors are specially designed for connecting photovoltaic solar panels with high mechanical requirements.
Our MC4 Connectors make a rock-solid connection once the pins are properly crimped with Solar DC Wire. Kenbrook connectors are more durable compared to other similar products in the market. These MC4 connectors are designed to withstand extreme weather conditions and heavy loads up to 1000 Volt – 30 AMP current.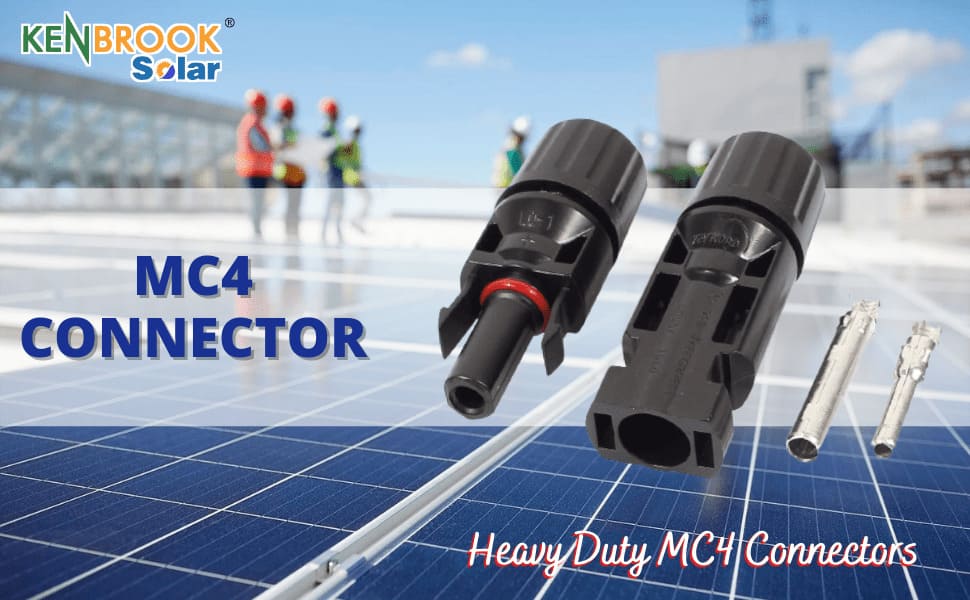 Technical Specifications of MC4 Connector
The detailed specifications of MC4 connector are listed below.
| | |
| --- | --- |
| Particular | Description |
| Product Name | Solar MC4 Connector |
| Brand | |
| Rated Voltage | 1000VDC |
| Rated Current | 30 Amps |
| MC4 Pin Material |  Copper with Outer Tin Plate |
|  MC4 Body Material |  PPO + PA |
| Waterproof Class | IP67 |
|  Flame Class |  UL94-V0 |
|  Wire Support | 2.5mm² to 6mm² Solar DC Wire |
|  Temperature Range |  -40 ℃ ~ +80 ℃ |
|  Set Type |  Pair (Male and Female with Pins) |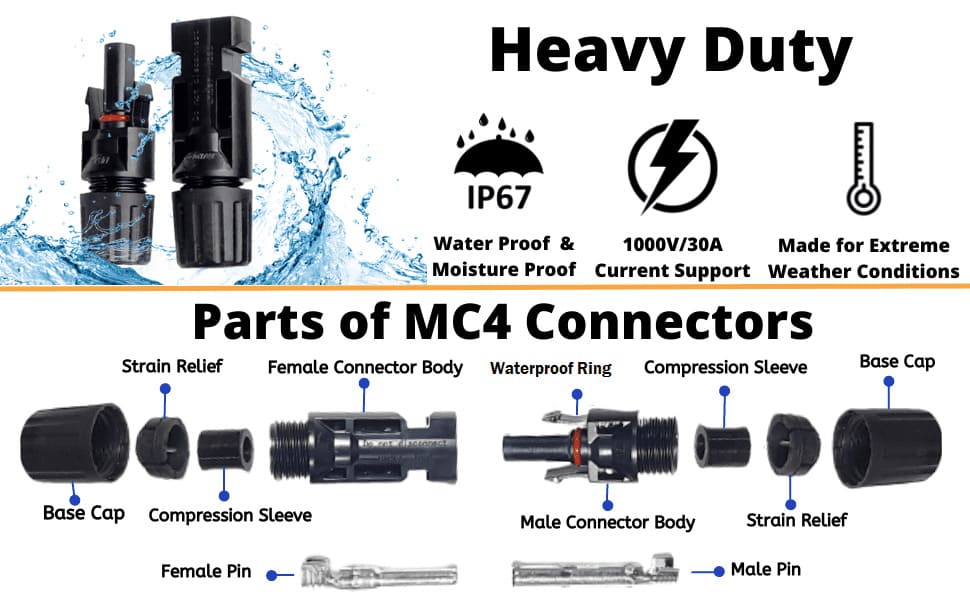 Unique Features of Kenbrook Solar MC4 Connectors:
Made of High PPO + PA Insulation Material.

Quick & simple assembly with MC4 Crimping Tool.

Heavy-duty seal ring for better waterproof connections.

Compatible with different insulation diameters from 2.5 to 6 sq. mm.

Excellent aging resistance and UV endurance, handle harsh weather conditions.
INSTALLATION STEPS
#1. STRIPPING
It is always preferable to ensure proper stripping without harming the thickness of wire. Strip the wire around 1.5 cm with any available tool like a paper cutter, wire stripper or cutter. Remove Insulation Properly.
#2. CRIMPING
Crimping of Wire and MC4 Pins is the Most Important Part of the Installation. Always use MC4 Crimping Tool or do soldering for a sparkless connection. WARNING: AVOID LOOSE CONNECTION.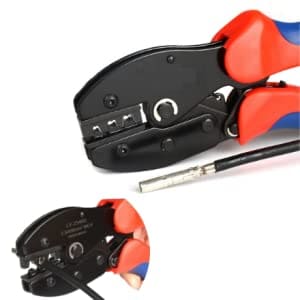 #3. TIGHT & PLUG
Insert the crimped wire into MC4 Connector as instructed in the video. Push the wire/pin with force until it makes a small sound. And tight it properly with your hands or use an MC4 spanner (Optional). Plug and Play.