Description
【Application】 Eapro 40 watt solar panel is perfect for charging Power Bank, Mobile and Small Battery up to 20AH.
【Protection 】Hard tempered glass (thickness 3.2/4.0 mm) and EVA resin with back sheet provide maximum protection from severe environmental conditions.
【Outstanding Durability】 With its newly reinforced frame design, Eapro Solar 40W solar panel can endure a front load up to 6,000Pa and a rear load up to 5,400Pa.
Unique Features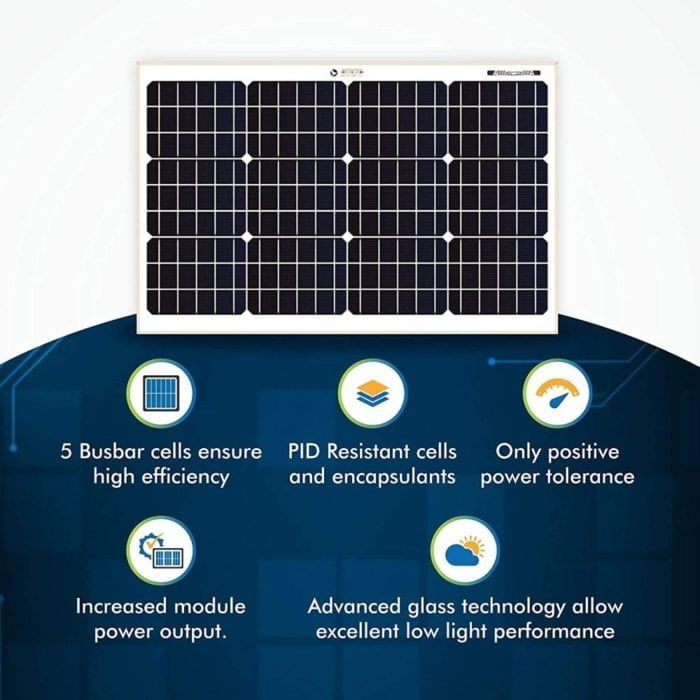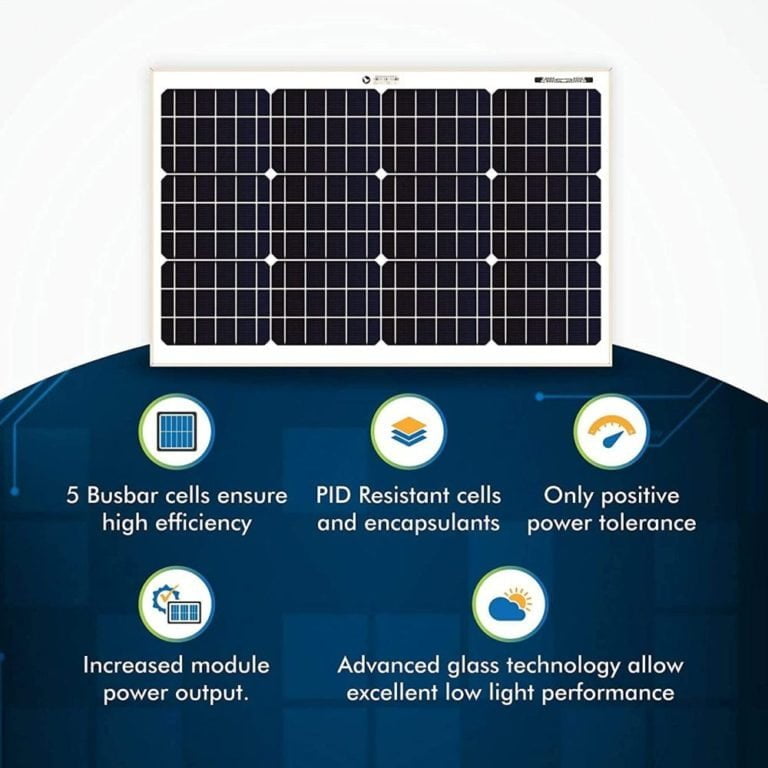 40W Solar Panel has advanced encapsulation to give better protection to modules.
Best in Class conversion efficiency.
Anti reflective coating for more light absorption.
High strength Aluminium frame design to offer high torsion resistance.
Compliance to IEC standards.
Excellent energy generation even in low light.
Stable performance due to the IP65 waterproof junction box.
Lower annual power attenuation and higher reliability.
Designed with new generation PERC cell technology.
Higher efficiency than conventional PV modules.
Lower temperature co-efficient.
Reduced BOS cost and better ROI.
Technical Specification
| | |
| --- | --- |
| Particulars | Description |
| Maximum Power (Pmax) | 40W |
| Voltage at Max. Power (Vmp) | 18.00 V |
| Current at Max. Power (Imp) | 2.23 A |
| Open Circuit Voltage (Voc) | 22.00 V |
| Short Circuit Current (Isc) | 2.42 A |
| Protection | Waterproof & dustproof |
| Tolerance | ± 3% |
| Maximum System Voltage | 600V |
| Dimension (L*W*H) | 430*665*35 mm |