Description
Kenbrook 6 mm² solar wires are double PVC insulated DC wires that are specifically designed for all types of solar panel connections. The wire is UV resistant, has a low conductor resistance, and has a high mechanical strength, making it suitable for use in extreme weather conditions.
These 6 mm² wires are flameproof, weatherproof and resistant to extreme heat and cold. Our solar wire is ideal for carrying up to High AMP DC current and Voltage as per the wire sizing chart.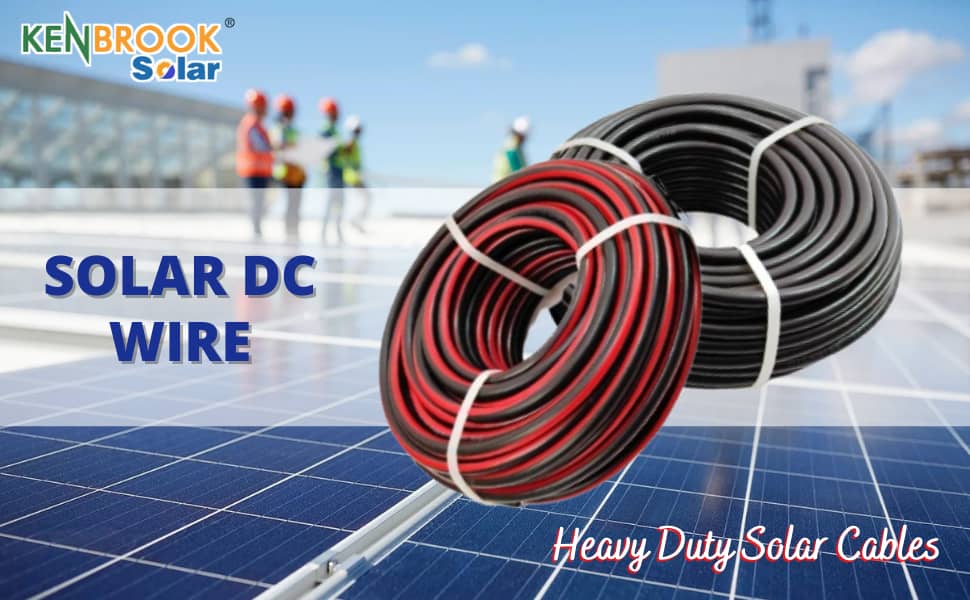 XPLE & COPPER + TIN PLATED
The XLPE (Cross-Linked Polyethylene) compound insulation with a higher current rating allows for higher operating temperatures under normal and short-circuit conditions.
To prevent corrosion and oxidation, the solar wire is made of pure copper and has a layer of tin plated on the outside. This tin layer protects and extends the solar cable's life.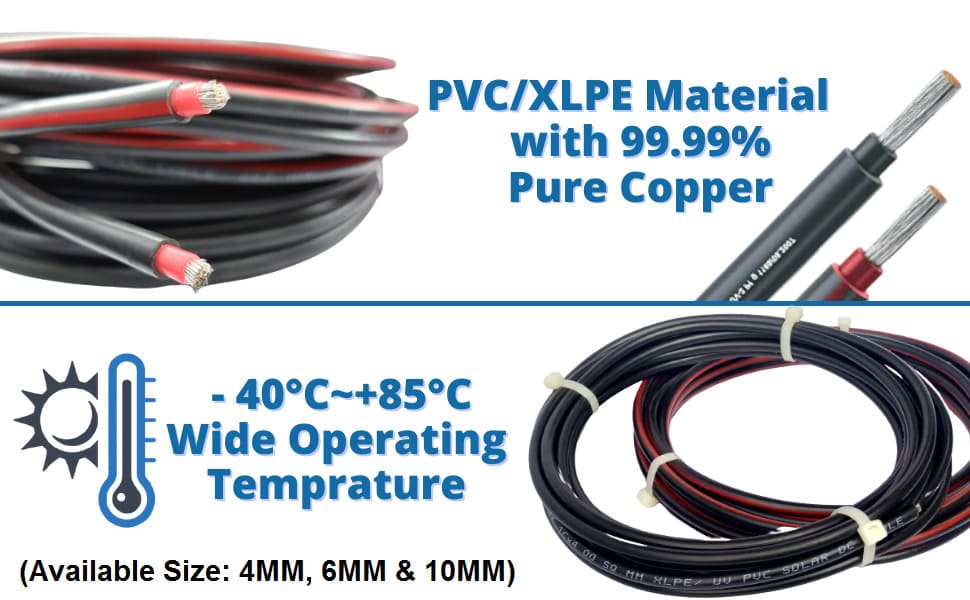 UV & FLAME PROTECTED
The insulation layer of the solar cable is made of high-quality PVC that has anti-shock and anti-ultraviolet radiation properties. This 6mm² Kenbrook solar wire is suitable for use with all types of solar applications such as rooftop installations, solar water pumps, solar boats, RVs, Yachts, etc. It is designed to minimize power loss during transmission and to provide consistent power.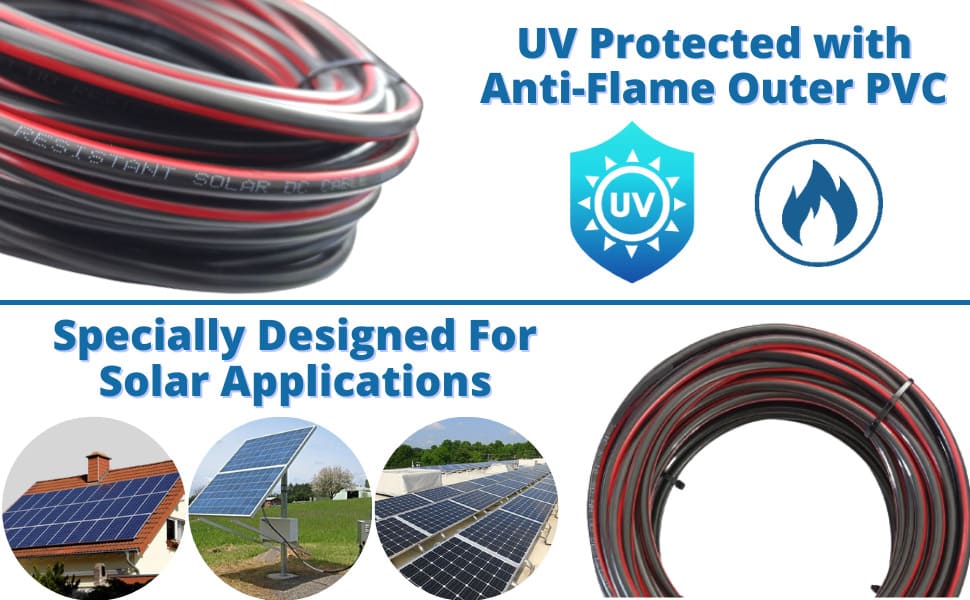 CHOOSE AS PER LEANTH & AMP
We made it very easy with this chart, you can choose wire thickness as per the below chart. We offer solar dc wires from 4 sq. mm to 10 sq. mm in thickness and length from 5 meters to 30 meters.