About Bifacial Solar Panel
Ever since its discovery, solar power technology is continuously growing in popularity, because of the rising prices of electricity and reduction in prices of solar panel. The benefits it provides to humans and the environment have lured many people of India to buy a Solar PV system. But still, there is some lack of awareness that has rendered many from switching to solar electricity. So here we are to guide you for the best.
With solar technology, you can generate electricity, lower your power bill, increase the value of your home along with improving the environment. Still, if you are not convinced to bring the technology home, remember that it's extremely cost-effective especially with the entry of bifacial solar panels into the mainstream.
Bifacial solar panels are a great investment for your home. They have plenty of advantages over traditional solar panels. They are much more efficient, more durable and less costly when it comes to maintenance. Here's a detailed report about bifacial solar panel efficiency, working and features.
What is a Bifacial Solar Panel?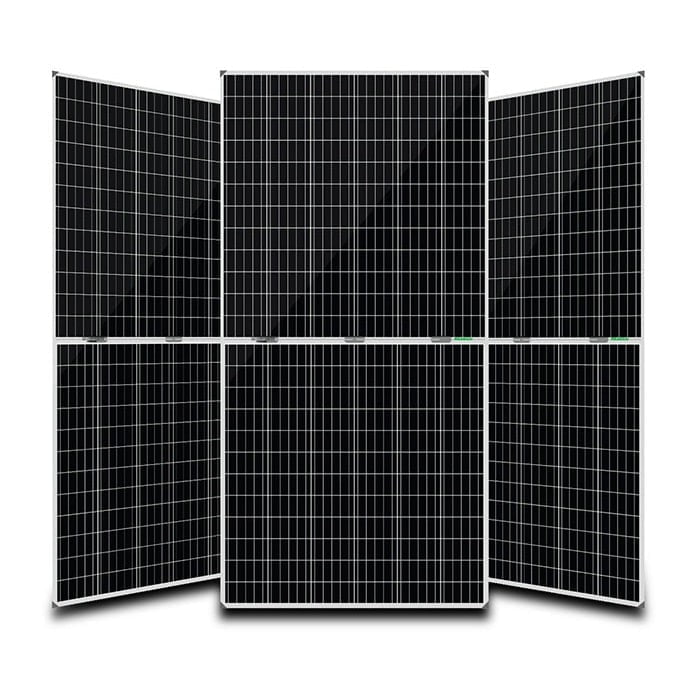 A bifacial solar panel is a two-faced energy plant that generates electricity using sunlight on both, front and rear side. Unlike traditional solar panel, a bifacial solar module has two faces to expose to sunlight. 
Both sides of the bifacial are equipped with solar cells, usually monocrystalline. Though polycrystalline is also used. It is often frameless and is slim like a thin-filmed panel. A protective glass covers the top of the panel while the flipside is possibly a glass or an apparent back sheet. They have narrow and only vertical support to mount the solar panel. The junction box placed on the backside of the system is quite small in size. All this contributes to minimizing shading and hence increasing bifacial solar panel efficiency. 
How Bifacial Solar Panels Work?
As already mentioned, Bifacial modules have two faces to gather sunlight. They work as follows.
In a bifacial solar panel system, the panel top is equipped with solar cells facing the sun. This side of the panel works similar to a common solar panel capturing the rays directly coming from the sun. The incident rays are collected here consuming only certain wavelengths.
The solar cells present on the other face, the bottom face, absorb the reflected light off the ground. With proper instalment comes a great amount of reflection which in turn increases the bifacial solar panel efficiency manifold.
Moreover, the functioning of a bifacial solar panel depends on the type of its installation. Some of the installation samples are listed below. 
The Efficiency of Bifacial Solar Panel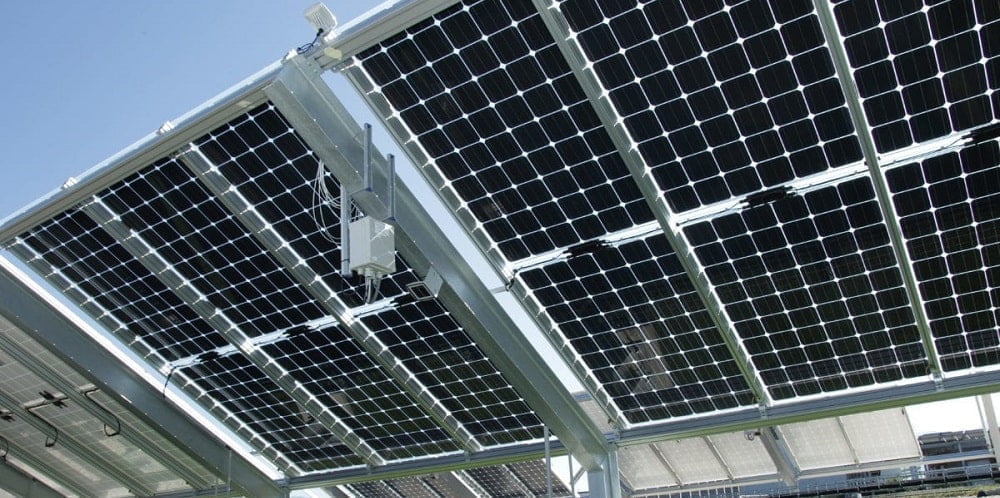 Compared to other traditional types of solar panel, bifacial solar panels are reasonably efficient, thanks to the extra face. The extra power generated from the rear can make the module up to 30% more efficient when installed in the right way. Moreover, the efficiency varies according to their capacity, type and bifacial solar panel price. Although the average efficiency of a bifacial panel is 11 to 12% more than a traditional panel. Mentioned below are a few ways to get maximum bifacial solar panel efficiency.  
Price List of Bifacial Solar Panel 2021
Bifacial solar panels price depends upon their capacity, number, brand and type. Also, the solar price per watt plays a major role in bifacial solar panel price. On average the rate is ₹22 per watt. As the power increases the price reaches from a few thousand to lakhs.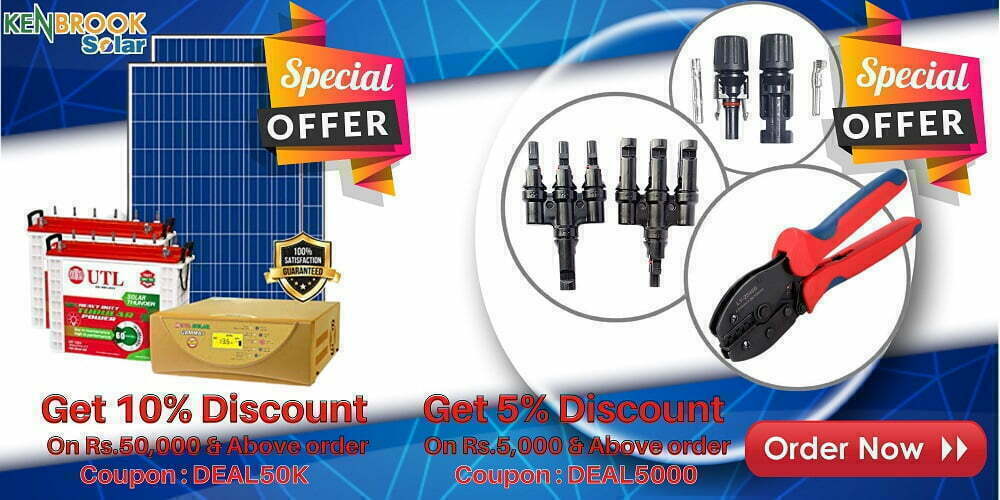 Features of Bifacial Solar Panel
Compared to the traditional solar panel, bifacial solar panel has more and modified characteristics which make it a complete value for money module. The features of the bifacial solar panel are:
They have two faces, front and rear, to collect more sun rays.

They can be framed but are mostly frameless.

Frameless modules come with rubber guards to protect the glass.

They can have dual-glass or clear back sheets. 

Most use monocrystalline cells and other bare crystalline designs.

It has small-sized tools like junction boxes to reduce shading.

It has UV resistant sides to provide strength and durability. 

Most of the bifacial solar panels come with longer duration warranties.
Pros & Cons of Bifacial Solar Panel
Bifacial solar panel technology does face certain challenges like high solar panel price and other drawbacks. But one can always be sure that the bifacial solar panel will always remain cost-effective if introduced properly. In addition, the power output will always be more than other types of solar panels. 
High durability & long working life

Decreased potential-induced degradation (PID) concerns

High efficiency, more solar power

Works in less space and with fewer panels

Bifacials are productive even on cloudy days. 

Excellent for every type of solar system
Quite heavy

A bit costly compare to other solar panels

Require special installation skills
Top Bifacial Solar Panel Brands
Assuming that the solar brands that has functioned more is better in experience and quality, we have listed the top bifacial solar panel brands.
Renewsys Solar

Waaree Solar 

Goldi Green Solar
LG Solar

Canadian Solar

Trina Solar

Jinko Solar

JA Solar
Top Solar Brands in India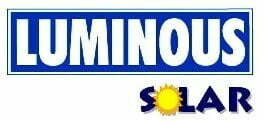 We deals in all reputed solar brands Including Tata Solar, Luminous Solar, Sukam Solar, Havells Solar, Microtek Solar, Exide Solar,  Waaree Solar, Vikram Solar, Jakson Solar, Lubi Solar, Delta Solar Inverter. [logoshowcase]